Human Rights Watch
Iranian Writers Awarded Hellman/Hammett Grants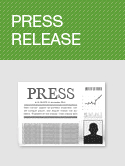 June 5, 2005
Press Release
Human Rights Watch announced today that it has awarded Hellman/Hammett grants to the following Iranian writers: Taqi Rahmani, Omid Memarian, Alireza Jabari, Sina Motalebi, and Assurbanipal Babilla. The 5 Iranian writers are among 27 writers from around the world who have been awarded the Hellman/Hammett grants this year.
Each year, Human Rights Watch awards Hellman/Hammett grants to writers targeted for expressing views that the government opposes, for criticizing government officials or actions, or for writing on topics that the government does not want reported.
The Hellman/Hammett program began in 1990. Since then, more than 400 writers from 88 countries have received grants. The grants are awarded every spring after nominations have been reviewed by a selection committee composed of authors, editors, and journalists who have a longstanding interest in free expression issues.