Who We Are
The Abdorrahman Boroumand Center(ABC) started in 2002 with a small budget and two volunteers in a home office in Washington, DC. ABC relied on very valuable friends and volunteers who donated their time, technology, and money to help the development and growth of the organization. In its first ten years, ABC expanded its staff to include Iranians of diverse backgrounds, religion, ethnicity and political views as well as non-Iranians.
The diversity of the staff is not only reflective of the diversity of the population whose rights are violated in Iran, but it is necessary to meet the organization's goals in a country where persecution and censorship prevent the circulation of information and isolate vulnerable communities.
Board of Directors

Anne Applebaum
Journalist and historian
Anne Applebaum is a columnist for the Washington Post and Slate, and the Director of Global Transitions at the Legatum Institute in London. A graduate of Yale University, she was a Marshall Scholar at the London School of Economics and St. Antony's College, Oxford. A former member of the Washington Post editorial board, Ms. Applebaum has worked as the Foreign and Deputy Editor of the Spectator magazine in London, and as the Political Editor of the Evening Standard. She is the author of the books Between East and West: Across the Borderlands of Europe (1994) and Gulag: A History (2003), which won the Pulitzer Prize for non-fiction.

Ladan Boroumand
Historian

Ladan Boroumand has a Master's degree in political sociology and a PhD in history from France. She is a former visiting fellow at the International Forum for Democratic Studies and is the author of la Guerre des Principes (1999), a study of the tensions throughout the French Revolution between human rights and the sovereignty of the nation. She is the author and co-author of several articles on the French Revolution, the Islamic revolution of Iran, and the nature of Islamist terrorism. She was the recipient of the Lech Walesa Prize (2009), shared with Roya Boroumand.

Roya Boroumand
ABC Executive Director, Historian
Roya Boroumand is the Executive Director of ABC. She has a PhD in history of international relations from France and is a specialist in Iran's post-Second World War history. She is a former consultant with the Women's Rights Division of Human Rights Watch and has researched and written about women's rights and family law in North Africa. She has co-authored several articles on the political situation in Iran and the nature of Islamist terrorism, including regular contributions to the The Huffington Post, and is interviewed by outlets such as The New York Times, Agence France-Presse, and BBC. She was the recipient of the Lech Walesa Prize in 2009, shared with Ladan Boroumand. As ABC's Executive Director since 2002, she has lead multiple research projects on Iran's current and past human rights situation, including summary, arbitrary, and extra-judicial executions, elections, and crimes against humanity. She has also strategized and led advocacy efforts, including at the United Nations and the European Union, and organized campaigns for legal reforms, on the persecution of students, and against the Islamic Republic's abuse of the death penalty. She serves as the present chairperson of the Impact Iran Coalition. She was the recipient of the Lech Walesa Prize in 2009, shared with Ladan Boroumand.

Francis Fukuyama
Political scientist, political economist, and author
Francis Fukuyama is Olivier Nomellini Senior Fellow at the Freeman Spogli Institute for International Studies (FSI), resident in FSI's Center on Democracy, Development, and the Rule of Law at Stanford University, and teaches political science. Francis Fukuyama received his B.A. from Cornell University in classics, and his Ph.D. from Harvard in Political Science. He previously taught at the Paul H. Nitze School of Advanced International Studies (SAIS) of Johns Hopkins University and at George Mason University's School of Public Policy. Dr. Fukuyama is on the Board of Directors of the National Endowment for Democracy, and member of the advisory boards for the Journal of Democracy, the Inter-American Dialogue, and The New America Foundation. His 1992 book, The End of History and the Last Man, one of his many publications on development and international politics, was translated into over twenty languages.

Elizabeth T. Gray, Jr.
Poet, Translator, Corporate advisor and facilitator
Elizabeth T. Gray, Jr. is a poet, and a translator of Persian literature. Her translations of Iran's major mystical poet, Hafiz-i Shirazi (d. 1389) are widely-cited and her book-length sequence of poems, SERIES | INDIA, appeared in 2015. Ms. Gray is also an expert in complex negotiation and the formation and management of strategic alliances and other forms of inter-organizational collaboration. Ms. Gray has a B. A. with high honors from Radcliffe College, Harvard University and a J. D. with honors from Harvard Law School. She received her M. F. A. from Warren Wilson College's Program for Writers in 2009. She also studied at the University of Aligarh, India; and at both the Imperial Iranian Academy of Philosophy in Tehran and the University of Isfahan, in Iran in 1975. She served as Chair of the Board of the Iran Human Rights Documentation Center from 2012-2016. She serves as Corporate Secretary and Director of Friends of Writers (Marshfield, VT), and as Chair of The Beloit Poetry Journal Foundation (Portland, ME).

Natacha Levine
Attorney at Law
Natacha Levine has significant experience representing complex copyright litigation cases involving international law aspects. Ms. Levine received a DEUG, License, and Maîtrise in Private Law, with honors, from University of Paris X-Nanterre in 1999. She also received a DEA in Private Law from University of Paris I-Panthéon in 2000. She has been published and given speeches on defamation, trademark infringement, and media and press law.

Azar Nafisi
Author and Visiting Professor, Johns Hopkins University
Azar Nafisi is best known as the author of the international bestseller Reading Lolita in Tehran: A Memoir in Books, an incisive exploration of the transformative powers of fiction in a world of tyranny. She is a Visiting Professor and the executive director of Cultural Conversations at the Foreign Policy Institute of Johns Hopkins University's School of Advanced International Studies in Washington, DC, where she is a professor of aesthetics, culture, and literature, and teaches courses on the relation between culture and politics. Ms. Nafisi has held teaching positions at the University of Tehran, the Free Islamic University, and Allameh Tabatabai. Dr. Nafisi's latest book is The Republic of Imagination: America in Three Books

Bill Shipsey (Chairman)
Lawyer and founder of Art for Amnesty
Bill Shipsey is the founder of Art for Amnesty, Amnesty International's global artist engagement program. He also initiated and produced Amnesty's Ambassador of Conscience Award. He is a former Chair of the Irish Section of Amnesty International and a former member of the International Executive Committee of Amnesty International. Mr. Shipsey is a Barrister and has appeared for Amnesty International before the Court of Justice of the European Union. He has consulted widely with other human rights organizations around the world.
In Memoriam

Françoise Rudetzki
Director, founder of SOS Attentats
François Rudetzki is a jurist and a well-known public figure in France. She is board member of the Guarantee Fund for Victims of Terrorism. She founded and was President of SOS Attentats (1985-2008). She has been instrumental in the drafting and passing of laws that provide for the financial and psychological support for victims of terrorism in France. Ms. Rudetzki is the author and editor of several books and publications, and was also awarded the most prestigious honor in France, the Commander of the Legion of Honor and Commander of the National Order of Merit.

Iraj Pezechkzad,
Iranian author and jurist
Iraj Pezechkzad, ABC's Board's Honorary Chair, studied law in Iran and in France. He served as a judge before serving as a diplomat in Iran's foreign Ministry. In the wake of the Islamic revolution, he left Iran and settled in France. He is the author of My Uncle Napoleon, one of the major best sellers of Iran's modern literature. He has written numerous essays and commentaries on Iran's modern political history, and has a deep knowledge of culture, law, and justice in Iran.


José "Pepe" Zalaquett Daher
Lawyer and Co-Director, Human Rights Centre of the University of Chile
José Zalaquett is renowned for his human rights work pursuing justice for victims of the Pinochet regime. He served as the director of the legal department of the Comite Pro Paz in the mid 1970s. He served as the head of the international executive committee of Amnesty International from 1979-1982. In 1994, he was awarded the UNESCO Prize for Human Rights Education. Mr. Zalaquett holds Honoris Causa doctorates in law from the University of Notre Dame and City University of New York. He is a member of the International Commission of Jurists and member of the board of the International Centre for Transitional Justice.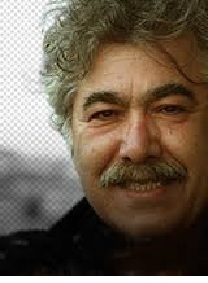 Reza Daneshvar
Iranian author
Reza Daneshvar was a writer and pro-democracy activist. He was the director of an Iranian provincial town theater (Mashad) during the revolution. Although he was known to the new ruling elite and was a respected figure, he opposed revolutionary violence and became suspect to the regime. He fled Iran in the early eighties. He was a prominent figure of the new generation of Iranian writers. His works are being translated and published in Iran, France and in the USA. He was a writer in residence at Cornell University from 2004-2005.