Human Rights Watch
Iran: Clerical Leaders Foreclose Free Elections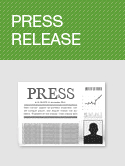 June 11, 2005
Press Release
Arbitrary Interference, Discriminatory Criteria Exclude Candidates
Iran's discriminatory election laws and the Guardian Council's exclusion of candidates prevents Iranian voters from freely electing candidates or standing for public office, Human Rights Watch said today ahead of Friday's presidential election.
In a 17-page briefing paper, "Access Denied: Iran's Exclusionary Elections," Human Rights Watch details how election laws prevent candidates outside the ruling elite from running for high public office. Iran's Guardian Council, an unelected body of 12 Sh`ia Muslim clerics and religious jurists, had interpreted these laws to exclude all women as well as all candidates whose views are critical of the current leadership.
"Iran's elections for all practical purposes are pre-cooked," said Joe Stork, deputy director of Human Rights Watch's Middle East Division. "The Guardian Council appoints a few candidates, and then Iranians get to choose from this very restricted list."
The Guardian Council enjoys arbitrary powers, known as "approbatory supervision [nizarat-e istesvabi]," allowing it to disqualify candidates even if they meet the discriminatory criteria stated in the election laws.
In practice, the Guardian Council has consistently approved only candidates that are "insiders" from within the ruling circle. More than a thousand candidates registered for the June 17 presidential elections, but the Guardian Council approved only eight, all of whom former or present government officials.
In this year's presidential election, 89 women registered their candidacy, but none were approved. The Guardian Council has interpreted the criteria that presidential candidates be "religious or political personalities" to exclude women categorically.
All of the candidates on the presidential ballot are former or present government officials. These include former minister of higher education Mostafa Moin, Vice President Mohsen Mehralizadeh, former president Akbar Hashemi Rafsanjani, Tehran Mayor Mohammad Ahmadinejad, former police chief Mohammad Baqer Qalibaf, former Revolutionary Guards chief Mohsen Rezai, former radio and television chief Ali Larijani, and former parliamentary speaker Mehdi Karrubi.
"These elections are neither free nor fair," Stork said. "Iranians cannot vote for candidates who represent alternative viewpoints from those of the ruling elite."
As a party to the International Convention on Civil and Political Rights, Iran is obligated to allow its citizens to compete in elections "without unreasonable restrictions." But the discriminatory qualification criteria of Iranian election laws, combined with the Guardian Council's vetting of candidates, excludes most of those who want to compete for public office.
Iran's election laws also discriminate based on religious belief in requiring that all candidates proclaim their loyalty to the religious doctrine of absolute rule of the Jurisconsult [velayat faqih motlaqeh], meaning that Islamic jurists hold ultimate political power. This doctrine, the rationale for the unelected position of Supreme Leader, is developed only among Shia Muslims. Even among Shia religious leaders, however, this doctrine is far from universally accepted.
Human Rights Watch called on the Iranian government to end discrimination against aspiring candidates based on their gender, religious belief or political opinion, and to revoke the Guardian Council's authority to choose who can stand for office.
"Access Denied: Iran's Exclusionary Elections" will be available at:
http://hrw.org/backgrounder/mena/iran0605/