Amnesty International
Iranian AIDS Doctors Tried in Closed Hearing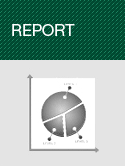 January 8, 2009
Report
Brothers Arash and Kamiar Alaei, two Iranian doctors, detained without charge for six months, are awaiting the verdict of the unfair trial they faced in a closed session before a Revolutionary Court in Tehran, Iran on 31 December 2008.

Specialising in the prevention and management of HIV and AIDS, they have worked for nearly a decade on HIV and AIDS programs in Iran, notably those addressing harm reduction aimed at injecting drug users.

Amnesty International fears that they are prisoners of conscience. Despite repeated calls from international bodies and by the organization and its worldwide membership, for the brothers to be released unless charged with an internationally recognizable criminal offence, the Iranian authorities responded by unfairly trying them.

In a press conference on 30 December 2008, Iran's spokesperson for the judiciary, Alireza Jamshidi stated that the Arash and Kamiar Alaei faced charges of "acting against national security through cooperating with America", "propaganda against the system" and "membership in groups hostile to the system".

One of the charges appears to be Article 508 of Iran's Penal Code. It allows up to ten years' imprisonment for "cooperation" with an "enemy government", though the Penal Code is silent as to what constitutes "cooperation" or what is meant by an "enemy government".

Amnesty International has repeatedly drawn attention to the catalogue of vaguely worded articles relating to association and ''national security'' in Iran's Penal Code. These prohibit a range of activities, such as those connected with public discourse, and, as in this case, contact with international bodies.

The prosecution is said to have cited the brothers' participation at international AIDS conferences as part of their scheme to foment a so-called "velvet revolution" against Tehran.

"Contacts with international public health and academic bodies to share knowledge and ensure that HIV and AIDS sufferers obtain the best treatment possible should be acknowledged not criminalized," said Drewery Dyke, Iran researcher at Amnesty International.

The conduct of their one-day trial did not meet the most basic fair trial standards. The prosecutor was said to have refused to disclose in court some of the charges faced by the brothers, so that their lawyer, Masoud Shafie, did not know all the charges they faced in order to prepare an effective defence; he was not allowed to review all the evidence nor reportedly given adequate opportunities to refute the prosecution's case.

Jonathan Hutson, a spokesperson for Physicians for Human Rights stated that "The publicly announced charges were unfounded, politically motivated and illegitimate; […] they were not guilty of crimes. They were practicing good medicine."

At the time of the trial, the brothers had been held five months longer than what is envisaged in Iran's Code of Criminal Procedures allows. Article 33 of the Code calls for cases to be settled within one month of arrest, and although temporary extensions to the detention order are allowed; it is not clear in the brothers' case that the detention orders were, as required, documented, nor whether they had the opportunity to challenge the order.

Who are the Alaei brothers?
Dr Arash Alaei was arrested by Iranian security forces on 22 June 2008.The following morning, they escorted him to his mother's house in Tehran, where they arrested his brother, Dr Kamiar Alaei They also seized documents belonging to the brothers.

Kamiar Alaei is a doctoral candidate at the State University of New York (SUNY) Albany School of Public Health in Albany, New York. He was due to resume his studies there last September. He holds a Masters degree in Population and International Health from the Harvard School of Public Health in Boston.

Arash Alaei is the former director of the International Education and Research Cooperation of the Iranian National Research Institute of Tuberculosis and Lung Disease.

Since 1998, the Alaei brothers have been working on HIV and AIDS treatment and prevention programs, particularly focused on harm reduction for injecting drug users.

The brothers' work with drug addicts and prostitutes in Tehran featured in a 2004 BBC television documentary, Mohammed and the Matchmaker, in which Kamiar Alaei said: "We face a huge potential HIV problem in Iran, and in order to start to confront it we need to talk about the root causes […] Many people are still afraid to talk about it. Some people with HIV are ostracised and stigmatised, and they are often very isolated."

In addition to their work in Iran, the Alaei brothers have held training courses for Afghan and Tajik medical workers, and have worked to encourage regional cooperation among 12 Middle Eastern and Central Asian countries.

Their efforts expanded the expertise of doctors in the region, advanced the progress of medical science, and earned Iran recognition as a model of best practice by the World Health Organization.

Iran's response to HIV and AIDS – pioneered at least in part by the brothers - has been accorded international respect, particularly the preventative measures promoted by Arash and Kamiar Alaei,

According to the 2008 Report on the Global AIDS Epidemic (published by UNAIDS on 29 July 2008 and available at www.unaids.org) "the… support for needle exchange projects in countries such as the Islamic Republic of Iran… serve as clear examples of courageous, visionary leadership in the response to HIV".

However, the government of President Mahmoud Ahmadinejad, which took office in August 2005, has started to remove its support for such centres.

Over 3,100 doctors, nurses and public health workers from more than 85 countries have signed an online petition demanding their release. The petition can be signed athttp://www.iranfreethedocs.org.