Human Rights Watch
Iran: Prevent Stoning of Condemned Mother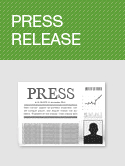 July 10, 2007
Press Release
Government Should Revoke Laws That Permit Execution by Stoning
Iran's top Judiciary official must act immediately to prevent the execution by stoning of Mokarrameh Ebrahimi, a 43-year-old mother of three, Human Rights Watch said today.
In a letter to the official, Ayatollah Mahmud Hashemi Shahrudi, Human Rights Watch urged prompt action to prevent the stoning and called on the Iranian authorities to revoke regulations under the country's Islamic Penal Code that permit execution by stoning. Despite a written stay of execution, local officials stoned to death Jafar Kiani, the father of two of Ebrahimi's children on July 5.
"Government officials stoned Jafar Kiani to death despite a stay of execution from Iran's top Judiciary official," said Joe Stork, deputy director of the Middle East and North Africa division at Human Rights Watch. "Ayatollah Shahrudi must make sure that Mokarrameh Ebrahimi does not meet the same terrible end."
Kiani and Ebrahimi were convicted of adultery 11 years ago and sentenced to death by stoning by Branch 1 of the Criminal Court in Takistan, a city in the north central province of Ghazvin. On June 20, 2007, Ayatollah Shahrudi issued a written order staying the execution, which had been scheduled for the following day. Previously, in 2002, he had ordered a moratorium on executions by stoning to Iran's judges.
Despite the written stay of execution and the 2002 moratorium order, officials stoned Kiani on July 5 in Aghche-kand, a small village near Takistan.
"Unless Iran excises stoning from the penal code, officials will feel free to impose such sentences and then carry them out," Stork said.
Human Rights Watch opposes capital punishment in all circumstances because of its cruel, inhumane, and irrevocable nature. Iran is party to the International Covenant on Civil and Political Rights, which states in Article 6 that "in countries which have not abolished the death penalty, sentence of death may be imposed only for the most serious crimes." According to Article 7 of the covenant, "no one shall be subjected to torture or to cruel, inhuman or degrading treatment or punishment."