Human Rights Watch
Iraq: US Should End Indefinite Detention of Five Iranians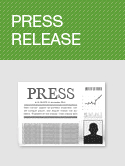 July 16, 2007
Press Release
(New York, July 17, 2007) – The United States should transfer five Iranians held since January to the Iraqi justice system for prosecution or release them, Human Rights Watch said in a letter today to US Defense Secretary Robert Gates.
US forces arrested the men on January 11 in Erbil in the Kurdistan region of Iraq, claiming they were providing funds, arms and training to insurgent groups in Iraq. The Iraqi and Iranian governments have said they are Iranian diplomats working in Iraq with the approval of the Iraqi government.
"The US says it is detaining the five Iranians because they are criminals, not diplomats," said Sarah Leah Whitson, director of Human Rights Watch's Middle East and North Africa division. "If they broke Iraqi law, they should be handed over to Iraqi courts for prosecution. The US should not hold them indefinitely without trial."
Human Rights Watch said that if the five Iranians are responsible for criminal offenses, US forces should turn them over to the Iraqi criminal justice system for prosecution in accordance with international standards for fair trials.
The US is holding the five Iranians, along with thousands of Iraqi "security detainees," without charge or trial on the basis of United Nations Security Council resolution 1546. Human Rights Watch said that the United States should implement the Security Council resolution in a manner that is as consistent as possible with the requirements of international law for the treatment of persons in detention.
Since the end of the formal military occupation of Iraq in June 2004, the ongoing armed hostilities in Iraq can no longer be considered an international armed conflict, that is, a conflict between states. Instead, it is a non-international armed conflict. Individuals taken into custody during an internal armed conflict must be treated in accordance with international human rights law. This requires that all persons arrested be promptly brought before a judge, be charged with a cognizable criminal offense, have access to legal counsel and family members, and receive a prompt trial in accordance with international fair trial standards.
The International Committee of the Red Cross has had access to the five Iranians. US forces permitted Iranian officials their first visit to the detainees on July 7. Iran's ambassador to Iraq, Hassan Kazemi Qomi, told Iran's Arabic language Al Alam channel that he and his staff had met with the Iranians for five hours at their detention facility.
Human Rights Watch recognizes the widespread problem of torture and other mistreatment in Iraqi detention facilities and believes that US forces should not transfer detainees in their custody, including the five Iranians, if there are grounds for believing they would be tortured.
US authorities reported that they reviewed the status of the five Iranians in April under the auspices of the Combined Review and Release Board (CRRB), a jointly operated body established by the Iraqi government and the Multinational Forces in 2004. US authorities also said that the five would not be entitled to a new review for six months, in October. Human Rights Watch remains concerned that the CRRB process does not provide detainees the minimal rights that should be afforded administrative detainees, including permitting the participation of lawyers at the CRRB review.
"Security Council resolutions do not give the US a free hand to detain people without a trial forever," said Whitson. "Bringing the rule of law to Iraq means applying it to one's own conduct."
Human Rights Watch has previously expressed concern about detainees held by US and Iraqi authorities in Iraq.