Human Rights Watch
Iran: Guarantee Fair Court Hearings for Two Kurdish Women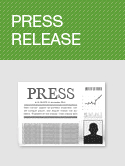 June 22, 2008
Press Release
Harsh Sentences May Await Two Rights Activists
Iranian judicial authorities should guarantee two Kurdish women's rights activists transparent court proceedings when their cases come up for a hearing, Human Rights Watch said today.
Activist Hana Abdi is appealing a five-year prison sentence, while Ronak Safarzadeh is on trial on charges that could lead to a death sentence. Human Rights Watch urges Iranian authorities to ensure fair and open court proceedings for both women. The government's previously documented patterns of restricting freedom of association and expression using broad security laws raise concern that the officials are prosecuting both women only on the basis of their involvement in Kurdish rights and women's rights activism.
"It's become routine for the Iranian government to use vague security charges to detain and intimidate peaceful activists," said Sarah Leah Whitson, Middle East and North Africa director at Human Rights Watch. "Now, they're going further by handing down outrageous sentences."
On June 19, Branch Two of the Revolutionary Court in Sanadaj convicted Abdi on charges of "gathering and colluding to commit a crime against national security." The court ordered that she serve five years in a prison in the city of Germi, in the largely Azeri province of Ardbil.
Branch One of the Revolutionary Court in Sanandaj, which is trying Safarzadeh, has not yet made a decision on her case. The lawyer for both women, Mohammad Sharif, told Human Rights Watch that prosecutors have accused Safazadeh of the more serious charge of "enmity with God." According to Iranian law, this charge may be punishable with death.
Safarzadeh and Abdi, both 21, have been in detention in the largely Kurdish city of Sanandaj since their arrest on September 25 and October 23, 2007, respectively. Prior to their arrest, they were active members of the Azarmehr Association of the Women of Kurdistan, a group that organizes capacity-building workshops and sports activities for women in the city of Sanandaj and elsewhere in the Iranian province of Kurdistan. Abdi and Safarzadeh also volunteered with the One Million Signatures Campaign for Equality.
Initially, Safarzadeh spent three months and Abdi spent two months in solitary confinement in a detention center run by the Kurdistan Office of the Ministry of Information before authorities transferred them to the women's unit of the general prison in the city of Sanandaj.
The prosecution of these women follows on the heels of the government's crackdown of women activists, particularly those involved in the One Million Signatures Campaign for Equality. This grassroots campaign aims to raise awareness of Iran's laws that sanction discrimination against women by collecting 1 million signatures throughout the country in an effort to repeal these biased laws. In the last two years, the Iranian authorities have arrested more than 35 activists involved with the campaign and other women's rights projects.
Detentions and prison sentences against Kurdish rights activists have also been on the rise, with the government often accusing activists of having links with armed opposition groups. In February 2008, the government charged and sentenced to death a Kurdish teacher and civil society activist on charges of "endangering national security" through membership with Kurdistan Workers Party (PKK).
The government typically relies on vaguely defined "security" offenses to prosecute Iranians who attempt to associate or demonstrate. Human Rights Watch documented the government's reliance on these overbroad laws, which violate the internationally guaranteed rights to freedom of speech and association in its most recent report "'You Can Detain Anyone for Anything': Iran's Broadening Clampdown on Independent Activism."