Amnesty International
Death Penalty: Media Briefing: Amnesty International's death penalty statistics 2008 – Case Studies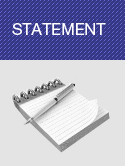 March 24, 2009
Statement
MEDIA BRIEFING
EMBARGO: 24 March 2009 00:01 GMT
AI Index: ACT 50/006/2009
Amnesty International's death penalty statistics 2008 – Case Studies
[...]
MIDDLE EAST
IRAN
Juvenile offender Mohammad Feda'i, convicted in 2005 of a murder in 2004 when he was only 17, wrote in a letter from prison in June 2008 of his experiences of torture to extract a false confession, and when he was nearly executed in April 2008.
"They asked me to write my will the night I was going to be hanged. I didn't know what a 'will' was. When they put the noose around my neck, I closed my eyes and asked my God for help. Just few seconds before hanging, it was halted, because they found out that my lawyers were fake. When I was coming down from the stairs, once again I saw hope and felt I am going back to the school again!"
Mohammad Feda'i remains on death row in prison.
[...]