Amnesty International
Iran: Thousands to Demonstrate Worldwide in Global Day of Action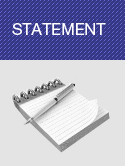 July 23, 2009
Statement
AI Index: MDE 13/078/2009
On 25 July 2009, Amnesty International and a coalition of international organizations will be holding a Global Day of Action to pressure the Iranian authorities to stop all violence against demonstrators and release the hundreds – possibly thousands – of people currently detained for peacefully protesting against the disputed outcome of Iran's presidential election in June.
Thousands of activists worldwide will participate in the Global Day of Action, which will consist of public demonstrations in more than 80 cities, including Barcelona, Beirut, Caracas, Chicago, Dakar, Istanbul, Montevideo, Ougadougou, Prague and Santiago.
Each demonstration will present highly visual photo opportunities of demonstrators calling for the following:
An end to state-sponsored violence and accountability for crimes committed by state officials.
The immediate and unconditional release of all prisoners of conscience, including journalists, students, and civil society activists.
Freedom of assembly, freedom of expression, and freedom of press, as guaranteed by the Iranian Constitution and Iran's obligations under international
human rightscovenants that it has signed.
That the UN should immediately initiatean investigation into grave and systematic human rights violations
Details:
[sections: please insert details of local event with contact details]
Further information can be found at www.united4iran.com
Notes to editors:
Iranian authorities have acknowledged up to 21 deaths during demonstrations in Tehran, but the true number across the country is likely to be much higher.
Scores have been wounded, many reportedly by the paramilitary Basij.
Hundreds, possibly thousands, have been arrested during mostly peaceful demonstrations across the country and. The fate of many is still unknown.
Amnesty International has gathered details of some of those arrested. A list of at least 368 people who have been arrested, some of whom have since been
released, can be viewed at: http://www.amnesty.org/en/news-and-updates/news/list-iranian-detainees-20090713