Amnesty International
Concerns Grow for Detained Iranian Residents of Iraq's Camp Ashraf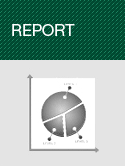 August 11, 2009
Report
Thirty-six Iranian residents of Camp Ashraf in Iraq remain at risk of being forcibly returned to Iran where they could face torture or execution. The 36 have been detained since Iraqi security forces stormed the camp, about 60km north of Baghdad, on 28 July.

At least eight Camp Ashraf residents were killed and many more injured during the raid. Most of the 36 are reported to have been beaten and tortured. At least seven are said to need urgent medical care.

Camp Ashraf is home to about 3,500 members of the People's Mojahedeen Organization of Iran (PMOI), an Iranian opposition group which has been based in Iraq since 1986.

Following the raid, the 36 were taken to a police station inside the camp. They were held there for an hour and are reported to have been tortured and beaten before being transferred to a police station in the town of al-Khalis, about 25 km south of Camp Ashraf.

According to reports, the detainees were told to sign documents written in Arabic by those detaining them, but refused to do so. They have also sought access to lawyers, so far unsuccessfully.

Of the seven reported to need medical treatment, Mehraban Balai sustained a gunshot injury to his leg and a broken arm after being beaten by Iraqi security forces. Habib Ghorab is said to suffer from internal bleeding and Ezat Latifi has serious chest pain. He is thought to have been run over by one of the military vehicles used by Iraqi forces in seizing control of the camp.

The PMOI established itself in Iraq in 1986 (during the Iran-Iraq war, 1980-88), at the invitation of the then President Saddam Hussein.

In 1988, from its base at Camp Ashraf, the PMOI attempted to invade Iran. The Iranian authorities summarily executed hundreds, if not thousands, of PMOI detainees in an event known in Iran as the "prison massacres". For a number of years it was listed as a "terrorist organization" by several Western governments.

Following the US-led invasion of Iraq in 2003, the PMOI members disarmed and were accorded "protected persons" status under the Fourth Geneva Convention. This lapsed in 2009, when the Iraqi government started to exercise control over Iraq's internal affairs in accordance with the Status of Forces Agreement (SOFA), a security pact agreed by the governments of Iraq and the USA in November 2008 and which entered into force on 1 January this year.

US forces in Iraq provided effective protection for Camp Ashraf until mid-2009, after which they completed their withdrawal to their bases from all Iraqi towns and cities.

After they disarmed, the PMOI announced that they had renounced violence. There is no evidence that the PMOI has continued to engage in armed opposition to the Iranian government, though people associated with the PMOI still face human rights violations in Iran.

Since mid-2008 the Iraqi government has repeatedly indicated that it wants to close Camp Ashraf, and that residents should leave Iraq or face being forcibly expelled from the country.

Amnesty International has urged the authorities not to forcibly return any Camp Ashraf resident or other Iranians to Iran, where they would be at risk of torture and other serious human rights violations.

The organization has called upon the Iraqi authorities to investigate all allegations of torture and beatings, and to bring the perpetrators to justice. The organization has also called on the authorities to provide appropriate medical care to the 36 detainees and to release them unless they are to be promptly charged with a recognizable offence and brought to trial according to international standards for fair trial.