Amnesty International
Iranian Rape and Torture Victims at Renewed Risk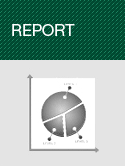 September 10, 2009
Report
Victims of rape and other torture by Iranian security forces are facing renewed risk after documents detailing abuses against them were confiscated this week.

On Monday, judiciary officials raided and closed down the offices of a committee set up by presidential candidate Mehdi Karroubi to collect and collate information about torture and other abuses committed against detainees held for protesting the official outcome of the 12 June presidential election. 

Amnesty International's Secretary General, Irene Khan, has called on Iran's Supreme Leader to ensure the victims' safety and hold the perpetrators to account. 

"The Iranian authorities appear more intent on finding the identities of those who claim to have been tortured by security officials than in carrying out an impartial investigation so that the perpetrators can be brought to justice," said Irene Khan. 

The targeted committee, also supported by presidential candidate Mir Hossein Mousavi, has been vocal in accusing the security forces of raping and torturing people detained for protesting against the official election result. 

Judicial officials also closed down the office of the Association for the Defence of Prisoners Rights, established by human rights activist, Emaddedin Baghi, which had also been compiling information on torture and other abuses against detainees. 

Acting on an order of the Prosecutor General, judiciary officials removed computers, files and other records and forced the closure of the committee formed and supported by the two presidential candidates. The committee is reported to have recently submitted information to a parliamentary committee set up to investigate abuses. 

The seized records contain information that would enable the judicial authorities to identify the former detainees who were prepared to speak out on a confidential basis due to their fear of reprisals and the shocking nature of their ordeal. 

On Tuesday, Alireza Beheshti and Morteza Alviri, advisors respectively to Mir Hossein Mousavi and Mehdi Karroubi, were detained. Judiciary officials raided the Association for the Defence of Prisoners Rights, seized records and ordered its closure. The authorities also forcibly closed down the offices of Mehdi Karroubi and his Etemad-e Melli party. Mohammad Davari, editor of Saham News, the website which serves as the party's online publication, has also been detained. 

"The Supreme Leader must intervene and ensure that there is no cover-up of the grave abuses committed against those who challenge the official election result," said Irene Khan. "In particular, he must ensure that victims of rape, torture and other abuses are fully protected against reprisals or further abuse at the hands of those who tortured them." 

Amnesty International is continuing to urge Supreme Leader Ali Khamenei to invite international experts such as the UN Special Rapporteurs on torture and extrajudicial, summary or arbitrary executions to go to Iran to carry out an independent inquiry.