Amnesty International
Iranian Security Forces Condemned after Clampdown on Protesters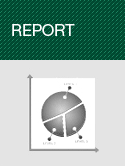 November 5, 2009
Report
Amnesty International has condemned the excessive use of force by Iranian security forces that saw scores of peaceful protesters beaten and detained on Wednesday.

Security forces - including the paramilitary Basij militia - used batons and tear gas to disperse opposition supporters, some of whom threw stones. 

Thousands had gathered in cities across the country, using official rallies marking the 30th anniversary of the storming of the US embassy in Tehran as a platform to protest against the disputed outcome of the presidential election in June.  

"Based on the experience of the summer unrest and our long-standing concerns about torture in Iran, those detained are now at risk of torture or other ill-treatment," said Malcolm Smart, Director of Amnesty International's Middle East and North Africa Programme.  

"Their families should be informed immediately of their whereabouts and the detainees should have all necessary medical treatment and access to lawyers of their choice."

Among those beaten was 74-year-old protester Habibollah Peyman, a member of the National Peace Committee, a group which has called for an end to the use of violence in Iran.

AFP journalist Farhad Pouladi was arrested while trying to report on the demonstrations and is detained in an unknown location.

Defeated presidential candidate Mehdi Karroubi, who has been vocal in his criticism of the authorities, also participated in the protests and had tear gas fired at him, leaving one of his bodyguards hospitalised.  

He had received death threats before the demonstrations, warning him against participating. 

An eye-witness told Amnesty International that she saw no violence by demonstrators, yet they were subjected to baton charges by Basij and other security personnel.

The witness saw one female protester flee into an office in Ayatollah Taleghani Street, near the former US embassy in Tehran, where anti-riot police struck other passers-by and smashed windows. 

Amnesty International has also received information that women's rights activist and journalist Vahideh Molavi was among those detained on Wednesday. Also arrested were Nafiseh Zareh-Kohan, Hojjat Sharifi and Ali Mashmouli. All four are being held in an undisclosed place of detention, prompting fears for their safety.

Hassan Asadi Zeidabadi, head of the Human Rights Committee of the Graduates' Association of Iran, was arrested on Tuesday evening in what his spokesperson described as a "pre-emptive strike" by the authorities the day before the planned protests.  

Two other members of the Association, Mohammad Sadeghi and Ali Malihi, were also arrested on the same night.  

"The Iranian authorities must allow peaceful protest – including against the outcome of the election - and remove the paramilitary Basij from the streets," said Malcolm Smart. 

"Demonstrations should be policed by law enforcement personnel who are properly trained and required to respect human rights, not strong-arm irregulars, and all reports of beatings, torture and other violations must be independently investigated and the perpetrators brought to justice."