Amnesty International
Imprisoned Journalist on Hunger Strike in Iran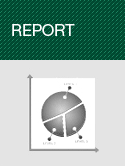 April 27, 2009
Report
Iranian-American journalist Roxana Saberi, who was jailed for eight years for spying earlier this month, has pledged to stay on hunger strike until she is released.
Meanwhile, one of Saberi's lawyers, the Nobel Peace Prize winner Shirin Ebadi, has been refused access to see her.
"Roxana Saberi has gone on hunger strike to demand her freedom. It is a desperate attempt to protest against her unfair imprisonment and the arbitrary nature of her arrest and trial," said Hassiba Hadj Sahraoui, Deputy Director of Amnesty International's Middle East and North Africa Programme.
"She should be released immediately and unconditionally, as we consider her to be a prisoner of conscience, held solely for political reasons or for the peaceful exercise of her right to freedom of expression."
Roxana Saberi's father, Reza Saberi, has told media that his daughter has been refusing food for almost a week. She has lost nearly 4.5kg and is drinking only water and sugared water.
"We tried to convince her to give up her hunger strike but she is persistent, telling us 'I will be either freed or I will die here'," he is reported to have said on Sunday, Roxana Saberi's 32nd birthday.
Human rights lawyer Shirin Ebadi has agreed to defend the journalist but officials at Tehran's Evin Prison refused to let Ebadi meet her client. This was despite her having a court order to do so, according to her spokeswoman Narges Mohammadi.
Roxana Saberi was sentenced to eight years in jail after being convicted of espionage in a closed trial. She was arrested on 31 January 2009 and was initially told she faced the less serious accusation of buying alcohol, although officials later said it was because she had continued to report after her press credentials were withdrawn in 2006.