Abdorrahman Boroumand Center for Human Rights in Iran
After a Bloody May, the World Must Challenge Iran's Escalating War on Dissent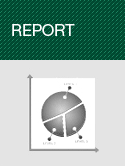 June 22, 2023
Report
From the report's executive summary:
Nine months ago, Iranians rose in protest against institutionalized discrimination, state violence, deceit, and impunity epitomized in the death in detention of Mahsa Amini. In response, the authorities resorted to their usual, long-standing methods of silencing dissent, killing, injuring, and mass arresting protesters. This time, however, in the face of Iranians' determination and a consistent and robust expression of outrage and solidarity from the international community, Iranian officials retreated somewhat, releasing and apparently pardoning thousands of protesters. Now these officials, counting on a return to the pre-protest status quo, are escalating violence in stark violation of their international obligations.
The bloody month of May, marked by 135 executions (at least six of which were politically motivated) and the broader crackdown, signals more violence in the coming months. Iranians continue to use every avenue at their disposal to say no to the Islamic Republic. Yet, to get their voices heard, they need the international community to remain steadfast in their expression of support and show Iranian rulers that their place and credibility in the community of nations requires more than empty speeches and promises.
At the forefront of this war on dissent has been a tactic long employed by Iranian officials: execution. Based on research by the Abdorrahman Boroumand Center for Human Rights in Iran (ABC), the raw figures are alarming. From January 1 through May 31, 2023, Iran carried out at least 293 executions, a nearly three-quarter increase over the same period in 2022. This comes amid a steady rise in total annual executions over recent years (317 in 2021, 576 in 2022.)
May's executions include those of three convicted in connection with protests in Esfahan, convictions that occurred despite the hazy, contradictory, and reportedly coerced nature of their confessions. Iran also executed two men convicted of blasphemy charges for social media posts critical of Islam in a shocking demonstration of the regime's intolerance of any religious disagreement. An Arab political activist abducted from Turkey was put to death accused of involvement in a shooting attack on a military parade – even though ISIS had claimed responsibility and the Revolutionary Guards news outlet had reported a retaliatory attack against ISIS in Syria.
Iran's leadership has pursued its war on dissent in other, less deadly ways to silence calls for justice and accountability. In cases where protest victims have raised their voices and organized in solidarity, whether Kurdish families traveling to visit the graves of victims in other towns or blinded protesters meeting and expressing themselves on social media, the state's response has been even more threats, arrests, and deadly violence to silence them and prevent their organizing.
In other cases, protesters apparently pardoned by the Leader in March have been summoned again to serve sentences or prosecuted on new charges. Meanwhile, lawyers, scores of whom had been detained and prosecuted during the protests, are being summoned preventively to deter them from representing protesters. Stopping perceived improper veiling - the reason for Mahsa Amini's death - is also a renewed priority in universities and schools, hotbeds of anti-government protests. University students have faced summonses, suspensions, and other forms of punishment. At the same time, a mysterious spate of mass school poisonings at some 230 secondary, primarily girls, schools across Iran since November 2022 raises serious questions about state negligence and possible complicity.
Halting this trend requires international resolve and consistency. However, as ordinary Iranians mourn at the graves of loved ones slain in protest crackdowns and face dire repercussions for pursuing accountability, representatives of the Islamic Republic enjoy leadership positions at United Nations organs, including the Human Rights Council, while politicians with a record in institutions key to state repression are welcomed in international fora. Clearly, more needs to be done, including raising the political and diplomatic cost of human rights violations for the Islamic Republic, to induce meaningful and sustainable change in Iran's laws and behavior.
Read the full report in PDF format.