Abdorrahman Boroumand Center for Human Rights in Iran
Proven With(out) Certainty: How Judges Sentence Defendants to Death for Drug Offences in Iran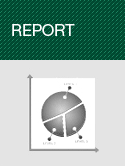 April 17, 2023
Report
From the report's prefatory "About this Note":

Despite the reduction in the number of executions for drug offences during 2018-2020, a sudden increase in executions was recorded during 2021-2023: at least 131 known executions were recorded for drug offences in 2021, 253 executions in 2022, and 82 executions during the first 3 months of 2023 (Table). However, information concerning the death penalty in Iran is notoriously difficult to obtain because of the secrecy surrounding the country's criminal justice process. This note provides a rare glimpse into the application of capital drug laws in the Islamic Republic of Iran. It exposes the idiosyncratic practices of the judiciary and its decision-making, using cases concerning the death penalty for drug offences—its imposition prohibited long under international standards. These judgments repeatedly use the language of 'certainty' in convicting the accused. In reality, to those familiar with basic fair trial standards, they raise serious concerns about miscarriages of justice that could potentially result in the erosion of legitimacy of the criminal 'justice' system in Iran.
Read the full report in PDF format.