Flogging
Public Flogging in Iranshahr: Man Accused of Theft Given Lashes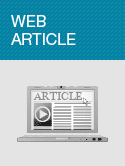 Abdorrahman Boroumand Center
June 19, 2019
Web article
A person accused of theft has been flogged in public in Iranshahr Country.
According to the Baloch Activists Campaign, a person accused of theft was flogged in Iranshahr County on Monday, June 17.
The mentioned person was flogged with a covered face in the Iran Peyman Roundabout, a heavily trafficked area of the city.
The name and details of the individual have not been gleaned as of the time of the flogging verdict's implementation.