Defenders Under Threat
Labor Activists Esmail Bakhshi and Sepideh Gholian: An Account of Rights Violations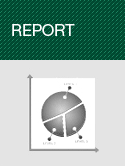 Abdorrahman Boroumand Center
May 9, 2019
Report
Esmail Bakhshi, a worker at Haft Tappeh sugar cane company and a labour rights activist, and Sepideh Gholian, a university student and a labour rights activist, were arrested on November 18, 2018 after participating in a peaceful protest outside the governor's office in Shush, Khuzestan, over unpaid wages of workers at the Haft Taappeh company. They were held in Ministry of Intelligence detention centers without access to a lawyer for a month before being released on bail. Following their release, Bakhshi and Gholian spoke out about their treatment at the time of arrest and while in detention saying that they had been subjected to torture and other ill-treatment by security and intelligence agents. On January 4, 2019, Esmail Bakhshi wrote an open letter to the Minister of Intelligence inviting him to a live debate on TV. In his letter, Bakhshi detailed how he and Sepideh Gholian had been subjected to torture and other ill-treatment by security and intelligence agents. He stated that during the first few days after his arrest, the officials had "tortured and beaten [him] to the point of death" and "beat him by kicks and fists so much that he was not able to move in his cell for 72 hours". According to the letter, even after two months from that time, he still "felt pain in his broken ribs, kidneys, left ear, and testicles". He further said that the Intelligence agents used sexually abusive language against him and Sepideh Gholian [1]. In January 2019, Sepideh Gholian released a video in which she stated that she and Esmail Bakhshi had been subjected to severe beatings at the time of arrest and on their way to a detention center. She also stated that she was subjected to prolonged interrogations and was beaten by cables. Her interrogators reportedly used sexual slurs and abusive sexual language against her and threatened her that they would bring her family members to kill her for dishonouring them [2].
Following the allegations of torture and as a result of a public outcry, the authorities promised that they would launch an investigation into the allegations of torture. A few days later, on January 14, 2019, the country's Attorney General, Montazeri, stated that per the Head of the Judiciary's order, a delegation had conducted an investigation into the allegations in two days and had spoken to individuals who had information in this regard. Montazeri stated that the delegation's report showed that "the allegations of torture were fundamentally lies and that there had been no beatings or torture." He further accused Bakhshi of having spread rumors about torture to serve his political agenda [3]. Similar statements were made by other officials including the Governor of Khuzestan [4].
ABC is deeply alarmed that the "investigations" conducted by the Iranian authorities were in flagrant breach of international law and standards regarding the prohibition on torture and other ill-treatment. Firstly, while the Head of the Judiciary ordered an investigation into the allegations of torture, he simultaneously made prejudicial statements that fundamentally undermined the impartiality and integrity of the investigations. On January 7, 2019 Larijani stated that while seeking justice is a right for citizens, "the treatment of the issue by the media, in particular the enemies' media, contains indications illustrating that this issue could be an extension of the enemies' ongoing and destructive projects against the regime"[5].
The impartiality and independence of the investigation was further undermined by the fact that the delegation, the exact composition of which remains unknown, belonged to the Office of the Prosecutor. Given the involvement of the Office of the Prosecutor in primary investigations in the case of Bakhshi and Gholian, a delegation from this body could not be considered to meet the standard of impartiality. According to the UN Principles on the Effective Investigation and Documentation of Torture and Other Cruel, Inhuman or Degrading Treatment or Punishment, the investigators, "shall be independent of the suspected perpetrators and the agency they serve, [they] shall be competent and impartial"[6]. A separate parliamentary committee tasked with the investigation also failed to meet the standards of impartiality and independence. On January 11, 2019, Mojtaba Zolnouri, and MP and a member of the parliamentary committee stated in a media interview that Bakhshi's case had been investigated in a meeting with the presence of the Minister of Justice and relevant experts from the Ministry of Intelligence in Khuzestan Province. He then referred to documents provided by the Ministry of Intelligence, the body accused of having committed torture and other ill-treatment, as proof that no torture had been committed [7].
Furthermore, it does not appear that any medical examinations had taken place as part of the investigation. In fact, in his media interview, Mojtaba Zolnouri stated that "no torture has taken place therefore, there is no need for the Forensic Medical Organization to prove or disprove anything"[8]. In May 2019, the Telegram Channel of the Syndicate of workers of Haft Tappeh Sugar Cane Company quoted Email Bakhshi's lawyer saying that her client's documents and evidence in his torture complaint including witnesses and medical evidence had been ignored by the Office of the Prosecutor. She reportedly said that the case pertaining to her client's complaint had been closed without a witness being interviewed and without any forensic medical evidence considered. ABC is also concerned that no thorough investigation that would include interviewing witnesses and others informed could reasonably be conducted in such a short time.
Lastly, on January 20, 2019, the authorities - in breach of their obligation to protect alleged victims of torture or ill-treatment, witnesses, and their family from violence and intimidation - arrested Esmail Bakhshi and Sepideh Gholian in what appeared to to be an act of reprisal for being outspoken about their treatment and their allegations of torture and other treatment. A day before their re-arrests, Iran's State TV had aired a programme containing "confessions" by Bakhshi and Gholian which they said had been made under torture and other ill-treatment. In the video, which was in breach of their due process rights including the right to presumption of innocence and to remain silent, Bakhshi and Gholian "confess" to having colluded with groups outside the country in order to overthrow the regime. At the time of the writing Bakhshi and Gholian remained in detention. They were transferred from Ahvaz Prison to Evin Prison in Tehran on April 28, 2019.
[1] https://www.iranrights.org/fa/library/document/3514
[2] https://www.youtube.com/watch?v=4ytmysYOYmE
[3] https://bit.ly/2JbzCl3
[4] Shariati, the Governor of Khuzestan, stated: "I followed up on the allegations of torture with the relevant bodies and they vehemently denied such allegations saying that they have documents and evidence showing that there has not been any torture and that there was no need to resort to torture. This is because torture is unacceptable under the law and the Shari'a…" (https://bit.ly/2DFOvZl).
[5] https://bit.ly/2Y1vfNv
[6] https://www.ohchr.org/EN/ProfessionalInterest/Pages/EffectiveInvestigationAndDocumentationOfTorture.aspx
[7] https://bit.ly/2Y3160g
[8] https://bit.ly/2Y3160g