Amnesty International
Blood-Soaked Secrets: Why Iran's 1988 Prison Massacres Are Ongoing Crimes Against Humanity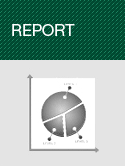 Amnesty International
December 4, 2018
Report
Amnesty International makes the case that the 1988 massacre of political prisoners in Iran, as well as continued official efforts to obscure scope and responsibility, constitute ongoing crimes against humanity.

From the report's introducton:
Amnesty International's research, conducted from September 2017 to November 2018, analysed the testimonies of 41 survivors, 54 family members of victims, 11 former prisoners, and 10 other witnesses from 28 cities across Iran, obtained either directly or through Justice for Iran, an Iranian human rights organization; examined written materials, including testimonies and memoirs, prepared by survivors, independent researchers and other Iranian human rights organizations; and reviewed media reports and statements issued by Iranian authorities and UN bodies, as well as the organization's own archives. It analysed the audio recording of the meeting in 1988 where members of the "death commission" in Tehran are heard discussing the killings. It obtained and verified death certificates, profile pictures and images of gravestones of dozens of execution victims and crosschecked and consolidated lists and databases containing thousands of names.
On 19 October 2018, Amnesty International sent the Iranian authorities a summary of its findings and requested related information and clarifications, but has so far received no response. The organization is denied access to the country.
Amnesty International's research leaves the organization in no doubt that, during the course of several weeks between late July and early September 1988, thousands of political dissidents were systematically subjected to enforced disappearance in Iranian detention facilities across the country and extrajudicially executed pursuant to an order issued by the Supreme Leader of Iran and implemented across prisons in the country. Many of those killed were subjected to torture and other cruel, inhuman and degrading treatment or punishment in the process.
The extrajudicial executions were followed by the authorities' refusal to officially acknowledge the killings; fully disclose the fate of the victims, including the causes and circumstances of the killings; identify the remains; and ensure that they are returned to the families. The systematic concealment of the fate of the victims and location of their remains has also involved not providing families with death certificates and responding to families' requests for death certificates by issuing ones that are in many cases inaccurate, misleading or incomplete about the causes, circumstances and dates of the death and cite "natural" causes or simply "death" as the cause of death or provide no cause.
Such conduct by the authorities amounts to the crime of enforced disappearance under international law. According to the UN Working Group on Enforced or Involuntary Disappearances, the commission of an extrajudicial execution in detention falls within the definition of enforced disappearance if it is followed by the refusal of state officials to disclose the fate or whereabouts of the victim or to acknowledge that the act has been perpetrated at all.

Read the full report in PDF format.