The Judiciary
Ahanin Jegar is in jail for a crime experts say was never committed. Will Iran's judiciary execute him on sworn oaths alone?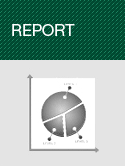 Abdorrahman Boroumand Center
June 4, 2018
Report
Abdollah Ahanin Jegar is in prison for a crime forensic experts said never took place. In a case with no evidence, will Iran's judiciary put him to death solely on the oaths of non-witnesses?
On November 1, 1995, a man named Mohammad Omar Mir Baluch Zehi suffered a serious crash on the road from Bam to Iranshahr in Iran's southwest. The forensic medical investigator declared the cause of death to be a concussion caused by the wreck. A police collisions expert stated that Mir Baluch Zehi had lost control while driving negligently at high speeds.
The case would have been unexceptional – one more tragic example of Iran's staggeringly high traffic fatality rate, one of the world's highest at 32.1 per 100,000 people according to 2012 World Health Organization figures – had it not been for what happened next. Mir Baluch Zehi's family testified in court that, while washing his body for burial, they had discovered bullet wounds: three claimed he had been shot between the shoulders, while two said he had taken rounds to the face as well. Forensic medical experts were not given the opportunity to investigate further, as Mir Baluch Zehi's family had buried his body before making the allegations.
Years later, on October 24, 2007, authorities arrested a 50-year-old man at his place of work in Bam and transferred him to Iranshahr. The name of the man – a Deh Ismail, Chahdegal, Kerman province native who had relocated years earlier – was Abdollah Ahanin Jegar. Ahanin Jegar had been accused of Mir Baluch Zehi's murder in the course of dispute resolution between their feuding clans. Mir Baluch Zehi's family members said that they had been told Ahanin Jegar had sought to avenge his own father and uncle who had been slain earlier in 1995. Branch Two Legal Court in Iranshahr tried Ahanin Jegar for murder, and issued a not-guilty verdict on January 9, 2009.
Mir Baluch Zehi's family appealed the decision, and the case went to Branch 27 of the Supreme Court. On December 5, 2010, the court overturned the ruling and referred the case to Branch One Criminal Court for Sistan and Baluchestan Province. This court determined the case to be lowth (a special condition which obtains when no convincing evidence exists in a case but a judge nonetheless has doubt as to the innocence of the accused) and ordered it to be resolved through qassameh (the oath-taking of fifty male relatives who need not have been witnesses to an alleged crime.) Across a two-year span stretching from December 17, 2014 to August 24, 2016, Mir Baluch Zehi's family introduced the required fifty male relatives to swear the oath across five sessions. On September 1, 2016, the judge ruled for the payment of blood money but did not issue a qesas death sentence owing to the fact that one of the fifty male relatives - the last to take the oath - had sworn that he did not know if the murder had been intentional or not.
Mir Baluch Zehi's family again appealed to the Supreme Court, which overturned Branch One Criminal Court's verdict. The Supreme Court cited two reasons. First: the court had not allowed Ahanin Jegar to introduce witnesses in his defense. Second: the court had not allowed Mir Baluch Zehi's family to introduce more oath-takers, as they were prepared to do. The Supreme Court referred the case back to Branch One Criminal Court for Sistan and Baluchestan Province. Ahanin Jegar attempted to introduce witnesses in his defense, but the court did not accept their testimony, claiming that the fact that they remembered the exact date of the incident after 22 years was supicious. Mir Baluch Zehi's family introduced a single oath-taker to meet the threshold. The court handed down a capital punishment qesas verdict on this basis on November 1, 2017.
Ahanin Jegar has been in state custody since October 30, 2017. He has appealed his case to Branch 27 of the Supreme Court, where it is awaiting further investigation. At present he is being held in Zahedan Prison. He has been denied adequate medical treatment for an enlarged heart valve, and suffered swollen feet after not being allowed to take medication prescribed him for a prolonged period.
Abdollah Ahnin Jegar has been given a death sentence on the basis of no evidence, more than a decade after a death which no medical expert found suspicious. Can any judicial system call this justice?
*Information in this case is taken from ABC original research and interviews conducted with Mr. Abdollah Ahanin Jegar's sister.