ABC in the Media
Iran Detains Activists Near Site of Unearthed Body Linked to Former Ruler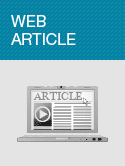 Voice of America
April 27, 2018
Web article
Human rights groups say Iran has detained two rights activists who went to a southern district of Tehran where a body resembling the nation's former ruler Reza Shah had been unearthed.
In reports posted Wednesday, the rights groups said authorities arrested former political prisoner Kamran Ayazi and anti-hijab activist Maryam Shariatmadari a day earlier in Shahr Rey.
They said the two activists had responded to calls on social media for a gathering in the district, home to the destroyed tomb of Reza Shah, the monarch who led Iran from 1925 to 1941. Construction workers unearthed a mummified body near the site on Monday, prompting a Tehran heritage official to say that the remains appear to belong to the former ruler.
Iranian monarchists and other Iranians admire Reza Shah for helping to modernize their country. Iranian Islamists who despised the monarchy overthrew it in a 1979 revolution.
Iran's Human Rights Activist News Agency, a grass-roots organization founded in the mid-2000s by students and political prisoners, reported the detention of Ayazi on its website.
A lawyer for Shariatmadari reported the arrest of her client to overseas rights groups.
Roya Boroumand of the Washington-based rights group Abdorrahman Boroumand Center told VOA Persian that Iranian authorities who broke up Tuesday's gathering in Shahr Rey most likely arrested Ayazi and Shariatmadari because they were recognizable opposition activists.
Ayazi is a dentist who previously had spent several years in prison for his online activism. Shariatmadari was pushed off a utility box on a Tehran street by a policeman in February for taking off her hijab and waving it to protest laws requiring women to cover their hair in public.
"Ayazi's Twitter feed shows that he is a royalist who has an emotional link to the late monarch," Boroumand said. "But Shariatmadari has no known links to Ayazi and has not been vocal about the monarchy."
There has been no word about their detention in Iranian state media.
This report was produced in collaboration with VOA's Persian service.