Death Penalty
Qassameh Invoked in South Tehran Murder Case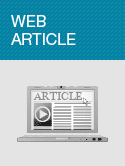 Abdorrahman Boroumand Center
February 20, 2018
Web article
"Qassameh" – oath-taking – has been invoked for a defendant in the case of a suspicious death in south Tehran. The decision means that the victim's family may now present 50 male relatives to court to swear that the defendant was indeed the perpetrator of the crime, a circumstance that would result in a capital sentence for the young man. Barring this, the defendant may produce 50 male relatives to swear that he is innocent and be acquitted. "Qassameh" is one of the weakest methods of proving homicide and criminal bodily injury which can be carried out in conditions of "lowth" (defined as a judge's doubt about the honesty of an assertion.)
According to reporting from HRANA citing Iran newspaper, a case involving the murder of a young woman in the south of Tehran was taken up by police investigators two years ago.
During preliminary investigations, it became clear that the murder victim had for some time prior been in a relationship with a married man by the name of Siamak.
The man was thus taken into custody as the sole suspect in the case.
Despite the murder victim's family's insistence that the man was guilty, investigators found no evidence against him.
Yesterday morning, judges who had taken up the case at Criminal Court Branch 10 in Tehran Province - presided over by Judge Ghorbanzadeh, and in the presence of court advisor Judge Ghaffari – asked the family of the victim to bring 50 witnesses with them to court in the coming session to testify and confirm their own claims regarding the man's guilt in a "qassameh" ceremony…