Death Penalty
Jewish Leaders Take A Stand Against The Death Penalty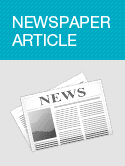 Jewish Journal
February 17, 2016
Newspaper article
In a petition initiated by Uri L'Tzedek, the Orthodox social justice movement, Jewish leaders across Jewish denominations expressed opposition to the use of the death penalty in America. As Jews, as citizens of a nation dedicated to liberty and justice, we believe that governments must protect the dignity and rights of every human being. The use of the death penalty, in America, fails to live up to this basic requirement.
Opposition to the overuse of capital punishment is embedded deep in the Jewish religious psyche. The rabbis taught that a court that puts others to death too often is deeply problematic. How often? Rabbi Eliezer ben Azariah says, "Every seventy years." Rabbi Tarfon and Rabbi Akiva said: "If we were in a court, no person would ever be executed," (Makkot 7a). While not categorically opposed to capital punishment, the rabbis saw the death penalty as so extreme a measure that they all but removed it from their system of justice. In contrast, our American system today lacks the highest safeguards to protect the lives of the innocent and uses capital punishment all too readily.
We do not naïvely believe that everyone on death row is completely innocent of any crime. Yet, too often, the wrong person is convicted for crimes they did not commit.
We all agree that a responsible government must have a strong, punitive justice system that maintains order and security. More harmful to our justice system than not catching the guilty, however, is punishing the innocent. Unfortunately, this happens too often. Owing to their socio-economic situation or lack of access to legal resources, wrongly convicted people often have no real opportunity to respond to an overwhelming legal system that makes the proof of innocence difficult. The consequences of this system are not only fundamentally unjust but also produce racially disparate outcomes. Additionally, it is the tax payers who are required to pay exorbitant amounts to maintain death rows.
It is time to see the death penalty for what it is: not as justice gone awry, but a symptom of injustice as status quo. "You must rescue those taken off to death!"(Proverbs 24:11)!
There are six primary reasons for wrongful convictions:
Jewish law strongly upholds the principle that the innocent should be spared undue punishment. When God reveals to Abraham his plan to destroy Sodom and Gomorrah (Genesis 18:17-33), Abraham challenges God: "Will you also destroy the righteous with the wicked?" When God offers to spare the cities if there are fifty righteous people, Abraham solicits a response for the value of innocent life; eventually, God decides that if there are even ten righteous people, God will spare the cities. Abraham doesn't press further but one might presume that a city can't be destroyed if even one were innocent. Thus, from the time of Abraham, it was important that punishment should be reserved for the guilty, and against all odds to the contrary, the innocent should be spared.
Today, there are those who are dedicated to ensuring that the innocent do not languish in jail. The National Registry of Exonerations, a joint project of the University of Michigan Law School and the Center on Wrongful Convictions at Northwestern University School of Law, has now recorded 1,040 exonerations in less than a year of investigating data since 1989. The Registry highlights the need to scrutinize convictions—especially in the states with the most exonerations, such as Illinois and Texas—to ensure that they were honestly obtained and that the defendants had sufficient and competent defense.
Additionally, the Innocence Project, founded by Barry C. Scheck and Peter J. Neufeld of Yeshiva University's Benjamin N. Cardozo School of Law in 1992, is a group that utilizes DNA testing and other state of the art technology to establish the innocence of falsely-imprisoned inmates. The staff of lawyers and Cardozo clinic students, and allies in many states, has thus far exonerated 301 prisoners, who had served an average of nearly 14 years (and 18 of whom had been on death row), using DNA evidence. There are more than fifty Innocence Projects in the United States, under the umbrella of the Innocence Network. They need our support.
One case illustrates the great value of the Innocence Project for American society. In 1974, James Bain was convicted of raping a 9-year old boy in Florida. The primary evidence at the time revolved around the blood type of the semen on the victim's underwear. The jury believed the prosecution's claim that Bain's blood type (AB) was the same as that found on the scene, when in actuality the blood sample was blood group B. Once DNA evidence became available, Bain tried five times to get the Circuit Court to examine his case, but was rejected. Finally, after the Innocence Project became involved, DNA evidence was reexamined, confirming that Bain was not the rapist. James Bain was exonerated and released in December 2009, after serving thirty-five years for a crime he did not commit.
While we need a justice system, we also need a system of justice. We punish those who transgress the law, but ensure that the rights of the innocent are protected, that if a prisoner is found to be innocent, then that prisoner should be set free and given fair compensation. Former district attorney, Governor of California, and Supreme Court Chief Justice Earl Warren was well aware of the often coercive methods by which law enforcement obtained confessions and convictions, and how scrutiny needed to be applied to ensure that only the guilty were convicted and incarcerated. As he said: "Life and liberty can be as much endangered from illegal methods used to convict those thought to be criminals as from the actual criminals themselves."
This is nothing short of the championing of justice over inequity, and as a community, we must support their work. Jewish community leaders should call for an end to this cruel practice, but also for the beginning of a new paradigm of fair, equitable, and restorative justice.
Rabbi Dr. Shmuly Yanklowitz is the President & Dean of the Valley Beit Midrash, the Founder & President of Uri L'Tzedek, the Founder and CEO of The Shamayim V'Aretz Institute Newsweek named Rav Shmuly one of the top 50 rabbis in America.