Death Penalty
Grand Ayatollah Yussef Sane'ee: Respecting Human Rights Paves Way for Imam of the Age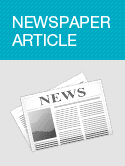 Ebtekar Newspaper / Translation by ABC
January 20, 2007
Newspaper article
In a meeting with ISNA's CEO and a number of its employees and reporters, Grand Ayatollah Yussef Sane'ee discussed his viewpoints on various issues such as the fatwas (religious decrees) of 38 Wahabi religious scholars, the manner of mourning in the month of Moharram, the Shi'a religion and unity in the world of Islam, human rights, Saddam's execution, the situation in Iraq, and women's rights.
On fatwas (religious decrees) of 38 Wahabi religious scholars from Saudi Arabia declaring Jihad against Iraq's Shi'a adherents,Ayatollah Sane'ee stated: "I heard this but I don't think one should attach any value to it. These are things that some people write but they're not worth mentioning. They cannot devise general policies. It is the government that makes general policy. Also, the Saudi governments treatment this year was fairly appropriate and healthy." Regarding mourning rituals [in the month of Moharram] he said: "Let's not add lies to mourning rituals, and let's not resort to political trickery. Let us just carry out traditional and true mourning rituals. Correct and traditional mournings destroy negative propaganda. Contemporary human beings are not willing to act in a heartless fashion and kill anyone. Today's human being is one who adheres to empathy, kindness, and human rights. In today's world, if a government wishes to claim popularity, it will declare that it observes human rights and justice in the land, and this will pave the way for the coming of Mahdi." He emphasized: "In my opinion, if we can present the Shi'a religion the way it truly is, that is, the religion of justice, fairness, reason, and kindness, and [point out] that it is not the religion of violence, intimidation, and terror, but the religion of free discussion, [freedom of] speech, and freedom of action, then the world will completely support the Shi'a religion. But if every time someone says something we [contradict them and] say that this is what God has said, that person would say, well if God has said it I accept it but [how do you know], were you just with the Almighty God?"
Alluding to a Moslem converting to Christianity, he said: "Some people believe a Moslem who becomes a Christian is an apostate and must be killed. And in the meantime, we believe that if a Christian becomes a Moslem, we should respect and reward him/her. This is not acceptable to a young person. We tell him that this is God's law, and he says if it is God's law, then fine, but how do we know it's God's law? We must find answers to these questions. In my opinion, belief alone cannot be punished. But if a person [who has converted] wants to abuse his belief and apostasy and insult Islam and Moslems, then he/she deserves punishment, because no one has the right to insult. But if a person who converts to Christianity is minding his/her own business, then we should leave him/her alone. We must not punish someone solely for their belief. The apostasy that is accompanied by punishment is the kind that entails action against the interests of Islam and Moslems.