Amnesty International
Upholding Academic's Death Sentence Hastily and in Secret Shows Utter Contempt for Right to Life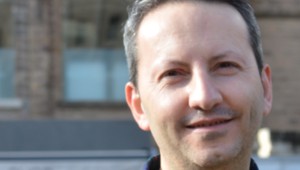 Amnesty International
December 12, 2017
Press Release
The Iranian Supreme Court has run roughshod over the rule of law by upholding the death sentence of Ahmadreza Djalali, an Iranian-born Swedish resident and specialist in emergency medicine, through a secret and hasty process and without allowing any defence submission, Amnesty International revealed today.
Ahmadreza Djalali's lawyers learned on Saturday 9 December that Branch 1 of the Supreme Court had considered and upheld his death sentence in a summary manner without granting them any opportunity to file their defence submissions.
"This is not only a shocking assault on the right to a fair trial but is also in utter disregard for Ahmadreza Djalali's right to life. It is appalling that the Iranian authorities have deliberately denied Ahmadreza Djalali the right to a meaningful review of his conviction and sentence," said Magdalena Mughrabi, Amnesty International's Deputy Director for the Middle East and North Africa.
"The Iranian authorities must immediately quash Ahmadreza Djalali's death sentence, and grant him the right to present a meaningful appeal against his conviction before the highest court. Failing to do so will be an irreversible injustice."
Since early November, Ahmadreza Djalali's lawyers had repeatedly referred to the Supreme Court to find out which branch his appeal petition had been allocated to and to which they should address their submissions.
The established practice in Iran is for lawyers to be informed of the branch where the appeal will be considered before submitting the relevant documentation and arguments. Ahmadreza Djalali's lawyers said they were consistently told by court clerks that the case had not yet been allocated for consideration and that they should wait. As a result, the sudden news of the Supreme Court's decision came as a shock.
Ahmadreza Djalali, who was on a business trip to Iran when he was arrested in April 2016, was held in Evin prison by Ministry of Intelligence officials for seven months, three of them in solitary confinement. He has said that during this period he did not have access to a lawyer and was subjected to torture and other ill-treatment to "confess" to being a spy.
No investigation into his allegations of torture and other ill-treatment is known to have taken place.
In October 2017, he was sentenced to death after a grossly unfair trial, which convicted him of "spreading corruption on earth" (efsad-e fel-arz) for spying. His lawyers have said that the trial court relied primarily on evidence obtained under duress and produced no evidence to substantiate the allegation that he was anything other than an academic peacefully pursuing his profession.
In an August 2017 letter written from inside Tehran's Evin prison, Ahmadreza Djalali said he was held solely in reprisal for his refusal to use his scholastic and work ties in European academic and other institutions to spy for Iran.
International human rights bodies have consistently held that it is a violation of the right to life to pass a death sentence after criminal proceedings that violate fair trial guarantees. Moreover, under international law the only category of crimes for which the death penalty may be allowed is "the most serious crimes", which, as interpreted by international bodies, means only crimes involving intentional killing.
Amnesty International opposes the death penalty in all cases without exception regardless of the nature of the crime, the characteristics of the offender, or the method used by the state to kill the prisoner. The death penalty is a violation of the right to life and the ultimate cruel, inhuman and degrading punishment.