Others
Iran's Compliance with the Convention on the Rights of Persons with Disabilities: The Death Penalty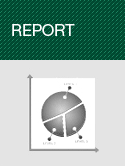 The Advocates for Human Rights
March 20, 2017
Report
This report presents joint findings of the Abdorrahman Boroumand Foundation, the World Coalition Against the Death Penalty, and Advocates for Human Rights on Iran's performance relative to its commitments under the Convention on the Rights of Persons with Disabilities. It was submitted to that Convention's UN Committee in advance of Iran's first periodic UNCRPD review in March of 2017.

From the report's executive summary:

Iran's criminal justice system violates the rights of individuals with psycho-social and physical disabilities in several ways. First, under Iranian law, individuals convicted of committing certain crimes against victims with psycho-social disabilities receive lighter punishments than individuals who commit crimes against victims without such disabilities. Second, Iranian law discriminates against perpetrators of crimes who have psycho-social disabilities by imposing arbitrary standards to determine "insanity." Third, the criminal justice system fails to provide accommodations for defendants with psycho-social or intellectual disabilities, thereby denying them their right to a fair trial. Fourth, detention facilities fail to provide accommodations for detainees with physical and psycho-social disabilities, violating their right to health and to liberty and security of the person. Fifth, in some provinces judges regularly subject individuals to punishment by amputation.