United Nations
UN Committee on Rights of Persons with Disabilities' Concluding Observations on Iran, April 2017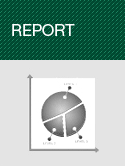 United Nations Committee on the Rights of Persons with Disabilities
April 12, 2017
Report
Concluding observations of the UN Committee on the Rights of Persons with Disabilities following the initial report of the Islamic Republic of Iran at its 302nd and 303rd meetings, held on 22 and 23 March 2017. The observations were adopted following concluding observations at the Commitee's 321st meeting, held on 5 April 2017.

Among the Committee's statements:
"The Committee recommends that the State party ensure meaningful consultation with and participation of representative organizations of persons with disabilities in an independent manner, including organizations of women and children with disabilities, in the development and implementation of the Convention and ensuring that they can access financial resources to advocate for human rights."


"The Committee is concerned by the absence of complaint mechanisms for persons with disabilities in cases of torture, cruel, inhuman or degrading treatment particularly in residential institutions or psychiatric hospitals."


"The Comittee recommends that the State party:


(a) Establish a mechanism to file complaints against all forms of torture, cruel, inhuman or degrading punishment and a monitoring mechanism to prevent torture in all settings where persons with disabilities are deprived of their liberty;

(b) Enact legislation to prohibit all corporal punishment of children with disabilities and to protect them from such practice;

(c) Provide explicit guidelines for judges in order to replace the punishment of mutilation for other type of penalties, and combat stigma against persons with physical impairments due to mutilation"