International Campaign for Human Rights in Iran
Death in Prison: No One Held Accountable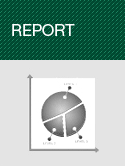 International Campaign for Human Rights in Iran
June 24, 2012
Report
June 2011
Since 2003, 17 political prisoners and prisoners of conscience have died while in custody in Iranian prisons allegedly due to torture, medical neglect, and misconduct of prison authorities. Six of the prisoners were detained and died after the 2009 election and the ensuing crackdown on government critics and political opponents. For most of these deaths, no one has yet been held accountable, despite the fact that in all these instances, family members or lawyers of the prisoners have alleged that authorities were responsible for the deaths due to their physical abuse of the inmate or inadequate medical attention.
In all the cases detailed in the report, Iranian officials never provided full or compelling accounts for the prisoners' deaths. Authorities failed to launch full or independent investigations in most instances. In several cases, authorities even denied lawyers and family members access to details about the prisoner's death, refused to allow an autopsy, and did not allow lawyers or family members to file grievances. In the high profile case of Canadian-Iranian journalist, Zahra Kazemi, and abuses at the notorious Kahrizak Detention Center, prosecutors did bring criminal charges against alleged perpetrators, but only against low-level prison guards. The guards in Kazemi's case were acquitted and high-ranking officials openly implicated in the Kahrizak abuses were never prosecuted.
The Campaign believes the number of deaths caused by official wrongdoing would be greater than the 17 published in the report if undocumented cases and the cases of ordinary non-political inmates were accounted for.
In sum, the deaths prisoners of conscience in Iran indicate a pattern of abuse and willful neglect. The International Campaign for Human Rights in Iran calls on authorities to ensure the treatment of prisoners met international standard and launch independent investigations into all deaths documented in the report, and responsible persons to be prosecuted and held accountable.
Below is a summary of the cases documented in the full length Persian language report.
——–
Zahra Kazemi, photojournalist, was arrested on 23 June 2003 for taking photographs outside of Evin Prison in Tehran. Kazemi told police interrogators that while under interrogation at the Prosecutor's Office, she was beaten in the head. On 27 June 2003, Kazemi was taken to the hospital after slipping into a coma. She died in the hospital on 10 July 2003. Kazemi's cause of death was officially announced as brain hemorrhaging.
A special fact-finding committee, appointed by then President Mohammad Khatami, implicated Tehran's Prosecutor Saeed Mortazavi in the death of Kazemi. The committee's findings were reviewed inside the Iranian Judiciary under the oversight of Mortazavi himself. The Judiciary at first charged an Intelligence Ministry employee with involuntary manslaughter and refused to investigate Mortazavi's direct involvement in the case. The Intelligence Ministry suspect was later acquitted of the charge and released. The four lawyers who represented Kazemi's family were threatened and eventually arrested and imprisoned on unfounded charges.
Akbar Mohammadi, political activist, was arrested for the first time on 9 July 1999 and released on medical furlough. He was re-arrested on 11 June 2004 and reportedly launched a hunger strike, according to Sohrab Soleimani, Head of the Department of Prisons of Tehran. Mohammadi died while in prison on 30 July 2006. Mohammadi suffered from seizures and spinal disc problems, and according to his parents and lawyers, was repeatedly beaten in prison and denied medication. Witnesses present at Mohammadi's burial said he had signs of injuries on his face, head, and body. The Iranian Judiciary, despite promising to investigate Mohammadi's cause of death, never reported any findings. The Medical Examiner's report was also never released. Khalil Bahramian, one of Mohammadi's lawyers, was later prosecuted on charges of "insults and libel" in a suit filed against him by officials at Evin Prison.
Valiollah Feyz Mahdavi, political prisoner, was arrested in September 2001 and sentenced to death on the charge of "attempting to plant a bomb." His sentence was reduced to imprisonment after approval from Head of the Judiciary Ayatollah Shahroudi, according to a public statement made by one of Mahdavi's lawyers. Mahdavi began a hunger strike on 26 August 2006 to protest his case. He died in prison in September 2006.
On 4 September 2006, the Head of the Department of Prisons of Tehran, Sohrab Soleimani, announced Mahdavi's "suicide attempt" and said he was transferred to a hospital, but denied he was on hunger strike. Prison authorities announced Mahdavi committed suicide by hanging himself in his cell. Two days later, the Head of the Public Relations Office of the Department of Prisons of Tehran claimed Mahdavi attempted to hang himself in his cell and was taken to a hospital where he died. Mahdavi's body was never delivered to his family and security forces carried out his burial. The Medical Examiner's report detailing Mahdavi's cause of death was never released.
Zahra Baniyaghoub, physician, was arrested on 12 October 2007 and died in prison on 14 October 2007. Baniyaghoub and her fiancé were arrested by Morality Police in the city of Hamadan. Baniyaghoub's father arrived at the Morality Police headquarters in Hamadan to pick her up, but was told she had committed suicide thirty minutes earlier using pieces of fabric from a banner. Baniyaghoub's brother later said he spoke with her only fifteen minutes prior to the announced time of death, and that she was calm and peaceful, awaiting their father's arrival to take her home. Baniyaghoub's family members who attended her burial reported that she was still bleeding from her nose and ear. One of her lawyers, Shirin Ebadi, visited the room where Baniyaghoub was alleged to have committed suicide, and said that considering Baniyaghoub's height, the room's ceiling was not high enough to commit suicide by hanging. There were also discrepancies about the time of death.
Three suspects were charged with Baniyaghoub's death but the charges were later dismissed and the cause of death confirmed as suicide. Upon the family's appeal, a court in Tehran found two men in violation of administrative laws and sentenced them to two and one-year prison terms respectively. All authorities were acquitted of murder charges.
Ebrahim Lotfallahi, student activist, was arrested on 6 January 2008, and nine days later, on 15 January 2008, his family was informed of his death. Authorities told his family that he had committed suicide, but did not provide any other details. Lotfallahi's family and the Defenders of Human Rights Center have requested an investigation into Lotfallahi's death. No one has been charged or held responsible in connection with his death.
Amir Hossein Heshmat Saran, political activist, was arrested in 2004 on the charge of establishing the "Iranian National Unity Front" organization. A few days before 4 March 2009, Saran became ill, and other inmates took him to the infirmary twice. The first time, the infirmary refused to accept him, and after hours of delay when his condition became critical, authorities transferred him to an outside hospital. Authorities reportedly wrote above his hospital bed that he had been admitted for mental problems. However, his wife claimed that the attending doctor told her Saran was "brain hemorrhaging, and his lungs were infected with the infection spreading to the rest of his body." She speculated that, "He must have received medical aid earlier, but he was brought to the hospital when he was practically dead." Saran's wife added that she heard from his cellmates that the night before, Saran was beaten severely by prison guards. Prior to his death, Saran suffered from a heart condition and was denied medical treatment.
Omidreza Mirsayafi, blogger, was sentenced to prison in November 2008 on charges of insulting religious leaders and engaging in propaganda against the Islamic Republic. He died in March 2009. On 18 March 2009, Mirsayafi was diagnosed with very low blood pressure and was transferred to the prison infirmary. Three hours later he was transferred to a hospital. Authorities declared the cause of his death to be a drug overdose. However, his brother stated that Mirsayafi's body showed evidence of a broken skull, bruised back, and bloody nose and ears. The authorities prevented an autopsy and have not responded to his family's complaints.
Amir Javadifar, Mohsen Rouhoulamini, Mohammad Kamrani, and Ramin Aghazadeh Ghahremani, all protestors, were arrested by security forces on 9 July 2009 during a post-election protest, and sent to Kahrizak Detention Center. According to the report of a parliamentary committee, these individuals faced poor prison conditions, lack of medical attention, and torture. The committee requested that judiciary officials investigate the deaths of these individuals. However, two years later, the case has not yet been settled. Kahrizak Detention Center was reportedly closed after the deaths of these individuals. Several low-level prison guards have been prosecuted for abuses in Kahrizak, including for the deaths of these four protestors. However, the former Prosecutor of Tehran, Saeed Mortazavi, and Tehran's police chief, Ahmad Reza Radan, have not faced trial despite a parliamentary investigation that held them accountable for abuses at Kahrizak.
Mohsen Dogmechi, a former political prisoner, was arrested by authorities on 7 September 2009. He was sentenced to prison for providing financial support to the families of political prisoners and sent to Evin Prison. He died on 28 March 2011. While in prison, he had complained of severe stomach pain, weight loss and heart problems. However, authorities ignored his complaints and denied him medical aid. Four months later he was diagnosed with pancreatic cancer and prescribed chemotherapy. Authorities delayed his treatment by over a month and soon after, he passed away. After numerous threats by the authorities, Dogmechi's wife, for the safety of her son, decided not to push for an investigation into his death.
Hassan Nahid, communications engineer, was arrested in 2004 and sentenced to prison for revealing classified evidence. Nahid died in prison in April 2011. He had suffered from health complications and was diagnosed with cancer. However, not only was he denied medical aid, authorities also added an additional three years to his prison sentence for failure to pay a fine that was part of his original. In an open letter, a group of prisoners wrote that Nahid was denied the basic rights of a prisoner, including medical care, while in prison.
Hoda Saber, journalist and political activist, was most recently arrested in July 2010. Authorities sentenced him to prison on charges stemming from his political activism. He died in Evin Prison on 12 June 2011. Authorities stated that the cause of his death was a heart attack. Saber had gone on hunger strike on 2 June 2011 to protest the reportedly wrongful death of political activist Haleh Sahabi. On the eighth day of his hunger strike, Saber felt severe pain in his chest and stomach. He was transferred to the prison infirmary; however, shortly thereafter, authorities reportedly returned him to his cell. His cellmates said that Saber told them that while he was in the infirmary, security officials posing as medical personnel severely beat him. Sixty-four other political prisoners have confirmed this testimony. Saber's health conditions further deteriorated and officials failed to provide him with medical aid. He was transferred to the hospital when it was too late and soon after he passed away.
Ten parliamentary representatives have publicly called for an investigation into the cause of his death, however, at the time of this writing, there has been no response by authorities.
——–
Other Questionable Deaths of Political Prisoners:
Abdulreza Rajabi, a member of the Mojahedin-e Khalgh Organization (MEK), was arrested by authorities in 2001 and sentenced to life in prison. On 28 October 2008, Rajabi was transferred from Evin Prison to Gohardasht Prison. He died the same night. Authorities have not released any information regarding the cause of his death.
Kaveh Azizpour, a Kurdish political activist, was arrested in 2006. In late April 2008, authorities transferred him to a hospital while he was in a coma and he died 20 days later on 17 May 2008. Azizpour's relatives have said that in the second year of his sentence, he had two brain surgeries after suffering from "a stroke as a result of torture." Iranian judicial authorities never provided an official explanation about the political prisoner's death.
Hashem Ramezani, a Kurdish citizen, was arrestedby authorities in January 2009. Four days later, his family was called to appear at the Intelligence Office in the city of Orumiyeh to claim his body. Authorities informed the family that Ramezani had committed suicide during his detention. Judicial and Intelligence authorities in Orumiyeh did not approve the Ramezani family's request to transfer his body to the Medical Examiner's Office in Tehran for an autopsy to determine the cause of death. They were further asked to not speak publicly about his death at the Intelligence Detention Center in Orumiyeh and to bury him immediately.
——–
Deaths of Ordinary Prisoners:
In addition to political prisoners, there were several other cases of prisoner deaths among ordinary non-political prisoners:
Mohammad Rajabi Sani was arrested on 30 September 2004 following a street fight with two other citizens, and transferred to Ghezel Hessar Prison. Authorities transferred him to Rajaee Hospital in the city of Karaj a few days later, saying he had lost brain function in prison. Sani, who was prescribed heavy medication for psychological disorders he developed while serving in the Iran-Iraq War, was denied his medication and refused access to a doctor. When his health deteriorated in prison, authorities transferred him to the mental ward. Believing that Sani was "faking" his illness, prison personnel allegedly attacked and beat him and transferred him to a hospital only after he slipped into a coma. The Judiciary first announced that Sani's cause of death was an "advanced internal infection." However, a public outcry over the treatment of mental patients at Ghezel Hessar Prison forced the Judiciary to launch an investigation. Authorities concluded that Sani's death was the result of "negligence on the part of four prison officials who did not do their legal duties and caused the individual's death."
Several other suspicious deaths of ordinary non-political prisoners have also been publicly reported. The International Campaign for Human Rights in Iran continues its efforts to gain more information about these cases, including nine deaths among female inmates between November 2005 and June 2009 inside Gohardasht Prison in Karaj, where the women either died under suspicious circumstances or had allegedly been murdered in prison. Fereshteh Famil, Hanieh Hadian, Arezoo Abdi, Fereshteh Rajabzadeh, Mina Maleki, Katrin Safa, Shirin Zoghi, Hedieh Moayedi, and Mahnaz Akbari are some of these victims.