Amnesty International
IRAN, ANNUAL REPORT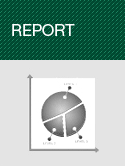 November 30, 2004
Report
Covering events from January - December 2004
Scores of political prisoners, including prisoners of conscience, continued to serve prison sentences imposed following unfair trials in previous years. Scores more were arrested in 2004, many in connection with press articles or publications both in print and on the Internet which were alleged to "endanger national security" or defame senior officials or religious precepts. Many of the families of those arrested also faced intimidation.
Independent human rights defenders were harassed. At least two individuals died in custody and 159 people were executed, including one minor. At least two of the 36 people who were flogged reportedly died following the implementation of the punishment; no investigations were carried out into these deaths. The true number of those executed or subjected to corporal punishment was believed to be considerably higher.
Background
A new parliamentary session started in May, following controversial and flawed parliamentary elections in February which were marked by mass disqualification of sitting deputies. The elections resulted in a comprehensive victory for groups opposed to social and political reform. Some of the statements from the new parliamentarians included attacks on women said to be "improperly attired". Incoming women parliamentarians rejected previous policies aimed at gender equality.
The emerging political trend in parliament gave impetus to members of the semi-official Hezbollah, which occasionally attacked gatherings of people they believed supported opposition political movements. It also encouraged the judiciary and its security force to limit public dissent, resulting in arbitrary arrests and the detention of prisoners in secret centres. In the latter half of the year in particular, practices employed by the judiciary — including arbitrary arrest, denial of legal representation and detention in solitary confinement — were responsible for most of the human rights violations reported in the country.
International concern over Iran's obligations to the International Atomic Energy Agency (IAEA) dominated the year. IAEA reports throughout the year suggested that Iranian officials were not always presenting the entire scope of the country's nuclear programmes. In November, following an agreement with the European Union (EU), Iran committed itself to suspending uranium enrichment.
The ongoing Human Rights Dialogue process between the EU and Iran led to few lasting benefits. In March, the EU stated that it had seen little improvement in human rights and that violations remained widespread. Several Iranian human rights defenders criticized the process for its lack of transparency and effectiveness. In a concluding statement, the EU reiterated long-standing human rights concerns including the use of torture, unequal rights for women, the use of the death penalty, religious discrimination and the lack of an independent judiciary. Iran's judiciary rejected these comments, while newspaper interviews given by the deputy head of the judiciary, Mohammad Javad Larijani, expressed contempt for the process and human rights.
In November, the UN General Assembly passed a resolution condemning the human rights situation in Iran. It drew attention to Iran's "failure to comply with international standards in the administration of justice, the absence of due process of law, the refusal to provide fair and public hearings and right to counsel..." and forms of systematic discrimination. It urged the authorities to appoint an independent and impartial prosecutor in Tehran and to fulfil Iran's international commitments. A proposed visit by the UN Working Group on Enforced or Involuntary Disappearances was postponed at the government's request.
Discriminatory law and practices
Discriminatory laws and practices continued to be the source of social and political unrest and of human rights violations. People continued to be denied state employment because of their religious affiliation and political opinions under gozinesh, or "selection" provisions which serve to prohibit individuals from working for state bodies. Analogous laws applied to professional bodies such as the Bar Association or trades unions.
In January, gozinesh criteria were deployed by the Guardians' Council, which reviews laws and policies to ensure that they uphold Islamic tenets and the Constitution, in order to disqualify around 3,500 prospective candidates from standing in the February parliamentary elections. The exclusion of around 80 incumbent parliamentarians attracted domestic and international condemnation.
The gozinesh provided the legal basis for discriminatory laws and practice. Religious and ethnic groups which were not officially recognized — such as the Bahai's, Ahl-e Haq, Mandaeans (Sabaeans) and Evangelical Christians — were automatically subject to gozinesh provisions and faced discrimination in a range of areas, including access to education.
Freedom of expression and association
Freedoms of expression and association came under attack throughout the year as a result of flagrant flaws in the administration of justice, coupled with a deeply politicized judiciary. Journalists faced politically motivated and arbitrary arrest, prolonged detention, unfair trials and imprisonment. The laws used to arrest and imprison journalists, relating to defamation, national security and disturbing public opinion, were vaguely worded and at variance with international standards. 2004 saw an increase in the harassment or intimidation of the relatives of detainees or people under investigation.
A report published in January by the UN Special Rapporteur on the promotion and protection of the right to freedom of opinion and expression concluded that there was a "climate of fear induced by the systematic repression of people expressing critical views against the authorized political and religious doctrine..."
-In October and November, scores of journalists, particularly Internet journalists, were arbitrarily detained in connection with their work and especially following publication of an appeal by around 350 signatories, calling for political reform. Those detained were expected to face trial in the following months. They included Javad Gholam Tamayomi, Shahram Rafihzadeh Rouzbeh and Mir Ebrahimi. In December many of those arrested reportedly confessed while in detention, but later told a government body that these confessions were extracted under duress.
-Taqi Rahmani, Alireza Alijani and Hoda Saber, intellectuals and writers associated with the National Religious Alliance (Melli Mazhabi), remained arbitrarily detained without any prospect of release. For over a year, the court where they had lodged their appeal had refused to issue a verdict. This effectively prevented the families from taking any form of follow-up action. Despite an announcement in November that they would be released and the payment of substantial bail, the prison authorities prevented them from being released and they remained in detention at the end of the year.
-The death sentence passed in 2002 on Professor Hashem Aghajari for statements he made that were construed to be blasphemous was overturned by the Supreme Court in June. However, new charges were brought against him of insulting religious precepts, and "spreading false information". In July, Professor Hashem Aghajari was sentenced to five years' imprisonment, with two years suspended, and barred from practising his profession for five years. His appeal was still pending before a Tehran court at the end of the year.
Impunity
Impunity for human rights violations resulted in political instability and mistrust of the judiciary, which was perceived by many human rights activists as unwilling to uphold the law in an impartial manner.
-In July, Mohammad Reza Aqdam Ahmadi, a Ministry of Intelligence official, went on trial for participating in the "quasi-intentional murder" of Zahra Kazemi, a photojournalist who died in custody in 2003. He was acquitted following a two-day trial. Following his acquittal, a spokesperson for the judiciary stated that Zahra Kazemi's death must have been an accident, despite forensic reports prepared following her death which indicated that she was murdered. International observers — including UN Special Rapporteurs on freedom of opinion and expression; on the independence of judges and lawyers; and on torture — condemned the flagrantly flawed proceedings. The court ordered the state to pay the family of the deceased the legally required monetary compensation as no culprit had been found. The family lodged an appeal which was pending at the end of the year.
-Brothers Manuchehr and Akbar Mohammadi, and Ahmadi Batebi, who were among the students detained, tortured and sentenced after unfair trials following student demonstrations in 1999, continued to face violence while in custody. The brothers required medical treatment in the course of the year for their injuries. No investigations were carried out into their allegations of ill-treatment in custody.
-Six years after the murders of two political activists and three writers — a case known in Iran as the "Serial Murders" — no steps had been taken to bring those who ordered the killings to justice. In 1999 it had been acknowledged that the killings had been committed by state officials. During the year, former Intelligence Minister Qorbanali Dorri Nafafabadi, who had been "excused" from taking part in earlier hearings in the case, was reportedly appointed state prosecutor. Nasser Zarafshan, a human rights defender and the lawyer for the families of the two political activists, remained incarcerated following an unfair trial in 2002.
Human rights defenders
The award of the Nobel Peace Prize to human rights defender Shirin Ebadi in 2003 contributed to the growth and increasing self-confidence of civil society. Nevertheless, independent non-governmental organizations were hampered by a registration process that was open to undue influence. Human rights defenders also faced limitations on their movements.
-Defenders of women's rights protested against discrimination against women in the justice system and in some criminal cases secured last-minute suspensions of executions or pardons.
-In July, the Society for Defence of the Rights of Prisoners was granted permission to operate. The organization aimed to inform prisoners and their families of their rights and to provide material support to detainees, through training and education. However, members of the Society's Board faced politically motivated criminal charges. For example, Emaddedin Baqi was sentenced to one year's imprisonment by an appeals court in October on charges of spreading anti-state propaganda. Earlier in the month his passport had been confiscated as he prepared to leave the country to address a number of human rights conferences in North America.
-Journalists and human rights defenders Mahboubeh Abbasgholizadeh and Omid Me'mariyan were arrested for a period of several weeks each on 28 and 10 October respectively, possibly in connection with their Internet writings and the support they had given to independent non-governmental organizations. Tens of other civil society activists faced harassment though summons and interrogation. Those detained had "confessed" while in custody although later reported to a governmental commission that these were extracted under duress.
Legal reform
In March, following repeated rejection, President Khatami withdrew bills that proposed extending the powers of the President and prohibiting the Guardians' Council from disqualifying parliamentary candidates. In May, parliament again voted to ratify the UN Convention against Torture. Parliament's previous attempt to ratify the Convention had been rejected by the Guardians' Council in August 2003.
In April the Head of the Judiciary issued a judicial directive reportedly prohibiting the use of torture. In May, a little known law concerning "respect for legitimate freedoms and preservation of civil rights" was enacted. This also contained provisions against forms of torture.
Laws giving recognized religious minorities and women more rights were enacted in 2004 but in June the incoming parliament rejected the previous parliament's passage of a bill granting women equal inheritance rights with men. In August, the Guardians' Council rejected a proposal to make Iran a state party to the UN Women's Convention.
Death penalty, torture and other cruel, inhuman and degrading punishments
At least 159 people were executed in 2004, including at least one minor. Scores of others, including at least 10 people who were under 18 at the time the crime was committed were sentenced to death. It was not known how many of these sentences had been upheld by the Supreme Court. The true figures were believed to be considerably higher. The death penalty continued to be handed down for charges such as "enmity against God" or "morality crimes" that did not reflect internationally recognizable criminal charges.
-On 15 August, Atefeh Rajabi, reportedly aged 16, was hanged. She was sentenced after a grossly unfair trial during which she was publicly insulted and doubts regarding her mental state appeared to be ignored.
At least 36 people were sentenced to flogging, although the true figure was thought to be significantly higher.
-Mohsen Mofidi died in February in Tehran following the imposition of a flogging sentence. No investigation was carried out by the authorities to establish whether he died as a result of the flogging.
-In November and December Leyla Mafi, who was reported to be a child offender with mental disabilities, and Hajieh Esmailvand were sentenced to death, the latter reportedly by stoning. They were convicted of prostitution and other acts of immorality (a'mal khalaf-e-ofat). Following domestic and international protests both women were granted a stay of execution. Afsaneh Norouzi, who was sentenced to death in 2003, had her case transferred to a conciliation council.
Torture continued to be routine in many prisons.
In July, the head of a prison in Dezful, southern Iran, was dismissed in connection with an incident in which his staff tied an inmate to a ceiling fan, severing circulation to his hands, which then had to be amputated.
AI did not receive replies to a request to send a trial observer to Iran. In June, an AI delegate took part in a session of the EU-Iran Human Rights Dialogue in Tehran, despite the initial opposition of the Iranian authorities.