Human Rights Watch
Human Rights Watch Condemns Killing Of Iranian Civilians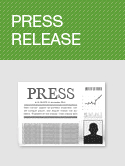 June 2, 1998
Press Release
Human Rights Watch unequivocally condemns the bombing on June 3 of the Islamic Revolutionary Court in Tehran, which killed three persons and wounded dozen of others.
"We condemn this brutal attack, and the deliberate and arbitrary killing of innocent civilians which violates the most basic principles of humanity," said Hanny Megally executive director of the Middle East and North Africa Division of Human Rights Watch.
According to press reports, the People's Mojahedine Organization of Iran (PMOI), has claimed responsibility for the blast. Human Rights Watch calls on PMOI to immediately and unconditionally cease all such attacks on civilians. PMOI is an armed Iraq-based organization that has openly dedicated itself to overthrowing the Iranian government.
In response to similar attacks in the past, the Iranian government has clamped down on the civil liberties of Iranian citizens. Human Rights Watch urges the Iranian government not to take such steps in this instance.