Human Rights Watch
Human Rights Watch Condemns Arrest Of Iranian Legal Scholar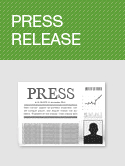 June 29, 1998
Press Release
Human Rights Watch today condemned the arrest of Hojatoleslam Mohssen Saeid-Zadeh, an independent legal scholar in Iran.
He was arrested today at noon at his house in Tehran. It is not known whether he has been charged with an offense.
Hojatoleslam Saeid-Zadeh's public calls to reinterpret Islamic law in the realms of personal status and the rights of women have provoked opposition from conservative clerics. In November 1997, Hojatoleslam Saeid-Zadeh was one of the speakers at a major international conference organized jointly by the United Nations Children Fund and the Tehran-based National Association to Protect Children's Rights.
Hojatoleslam Saeid-Zadeh is a member of the Islamic clergy. "Hojatoleslam" is a religious honorific.
Human Rights Watch fears that Hojatoleslam Saeid-Zadeh may have been detained because of his peaceful expression of views challenging the prevailing interpretations of Islamic law in Iran, in violation of international standards.