Human Rights Watch
Human Rights Watch Deplores Pattern of Harassment and Killing of Opposition Figures in Iran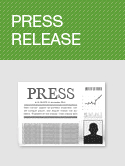 November 24, 1998
Press Release
Calls on the Iranian Government to Bring Killers to Justice
In an open letter sent today to Iran's President, Hojatoleslam Mohammad Khatami, Human Rights Watch expressed its shock about the killing by unknown assailants of opposition figures Darioush and Parvaneh Forouhar, in their Tehran home on Sunday November 22, 1998.
The Forouhars frequently protested the restrictions placed on their nonviolent political activities by the Iranian authorities and had expressed fear about their personal safety.
Mr. Forouhar was the leader of the banned Iran Nation Party and a former minister of labor in the transitional government of Mehdi Bazargan. Forouhar's wife, Parvaneh Forouhar (Eskandari), was a political activist and spokesperson of the Iran Nation Party.
Human Rights Watch said that the killing of the Forouhars is part of a longstanding pattern of harassment and persecution of government critics in Iran. This pattern has continued despite President Khatami's public statement encouraging freedom of expression. "Words alone cannot allay the growing concerns that those who speak out may be intimidated, beaten, or killed," said Hanny Megally, the Executive Director of the Middle East and North Africa Division of Human Rights Watch.
The Forouhars lived their lives under close government surveillance. Human Rights Watch had observed that their telephone was wiretapped and visitors to their house were monitored. Megally noted that many Iranian government officials have called for an investigation of the murders. "Since government agents were watching the Forouhars so closely, this should be an open-and shut case," said Megally, and "the Iranian government must locate the culprits without delay."