Human Rights Watch
Another Missing Iranian Writer Dead Under Suspicious Circumstances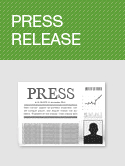 December 8, 1998
Press Release
Human Rights Watch urged the Iranian government to investigate the recent death of an Iranian writer under suspicious circumstances.
The body of Iranian poet, writer, and free expression advocate Mohammad Makhtari was found today in a Tehran city morgue, Human Rights Watch said. Marks on his head and neck made it appear that he had been murdered, possibly by strangulation, although no autopsy has yet been carried out.
This was the most recent of a series of deaths under suspicious circumstances of prominent critics of the Iranian government. Makhtari, who had last been seen alive on December 3, going to a local shop, was briefly arrested with five other writers in October 1998. The four were threatened with being charged with organizing "an underground political group" if they did not stop holding informal gatherings of writers.
Morgue workers reported the presence of Mohammad Makhtari's body to his family just two weeks after the body of another prominent writer and political critic Majid Sharif was found dumped there on November 24, after "disappearing" on November 20. Sharif's articles criticizing government polices appeared in a monthly magazine, Irane Farda (Iran's Tomorrow), which was closed down by court order just three days ago.
In an open letter sent on November 25 to Iran's President, Hojatoleslam Mohammad Khatami, Human Rights Watch expressed its shock about the killing by unknown assailants of opposition figures Darioush and Parvaneh Forouhar, in their Tehran home on Sunday November 22, 1998.
"These killings are part of an increasingly sinister pattern of harassment and persecution of government critics in Iran," said Hanny Megally, executive director of the Middle East and North Africa Division of Human Rights Watch. The killings have continued despite President Khatami's public statements encouraging freedom of expression and his calls for investigations into the murders.
"The killing of these writers and opposition figures are reaching crisis proportions," said Megally. He urged the Iranian government to initiate an immediate and through investigation into this and other killings and make the findings public.