Human Rights Watch
Trial of Iranian Jews Should be Postponed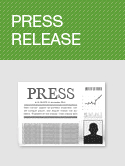 April 12, 2000
Press Release
Defendants Have Right to Due Process
Human Rights Watch urged officials presiding over the espionage trial of thirteen Iranian Jews to make public the official charges against the defendants, and to grant the request of defense lawyers for a short postponement of the trial in order to allow them to meet with their clients.
The trial in the controversial case is scheduled to open tomorrow in Shiraz. Human Rights Watch is seeking to monitor the proceedings.
Human Rights Watch also said that the presiding judge, Sadik Nourani, should rule inadmissable the defendants' statements, which were taken during their lengthy detention and without the presence of legal counsel.
"The defense lawyers have not had access to all the files in the case, even for the minimum five-day period required by Iranian law," said Hanny Megally, executive director of the Middle East and North Africa division of Human Rights Watch. "In some cases they have still not seen the relevant files -- on the day before the trial is to start."
Megally said that according to the defense lawyers, the main evidence consists of statements the thirteen defendants made under interrogation without legal counsel. "It is essential that Iran guarantee the most basic due process protection against self-incrimination," said Megally. "The statements the court now has are unacceptably tainted."
Megally noted that Iran's own code of criminal procedure requires that a lawyer be present during interrogation in serious cases. "It is hard to imagine a more serious charge than espionage, which can carry the death penalty on conviction and which allows the judge to close the trial itself to the public," he said.