Human Rights Watch
Adjournment Welcomed in Trial of Iranian Jews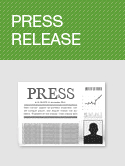 April 12, 2000
Press Release
Charges and Proceedings Should be Made Public and Bail Granted
Human Rights Watch welcomed the decision of Judge Sadik Nourani to grant the request of defense lawyers to adjourn the espionage trial of thirteen Iranian Jews until the first of May.
It is encouraging that Judge Nourani has given the defense lawyers more time to read the case files and meet their clients," said Hanny Megally, executive director of the Middle East and North Africa division of Human Rights Watch. "The official charges should now be made public and the defendants released on bail, given the lengthy time they have already spent in detention."
The controversial trial, which opened today in Shiraz, was adjourned after ninety minutes. All thirteen defendants were present.
Human Rights Watch also reiterated that any statements made by the defendants while they were held incommunicado or without the benefit of legal counsel should not be used as evidence against them in court.