Human Rights Watch
Activists and Intellectuals Detained in Iran for Participating in a Conference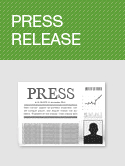 May 2, 2000
Press Release
Human Rights Watch condemned the April 30 arrest of six prominent Iranian activists for participating in a conference on the future of Iran.
The detainees, all prominent Iranian intellectuals, included Mehrangiz Kar, a women's rights advocate; Shahla Lahiji, publisher of women's books; Akhbar Ganji, a journalist; and Ali Afshari, a student leader. Ezzatollah Sahabi, a former minister, and Hamid-Reza Jalai-Pur, an editor, were arrested and later released on bail. The six are charged with "acting against the internal security of the state and disparaging the holy order of the Islamic Republic."
"These people were detained for talking about the future of their country," said Hanny Megally, executive director of the Middle East and North Africa Division. "It's outrageous. They should enjoy their basic right to freedom of expression and association."
Two more Iranian reformists, Jamileh Kadivar, a member of parliament-elect, and Ali-Reza-Tabar, a member of the editorial board of the daily Sobh-e-Emruz, have been officially charged with working against the security of Iran and distributing propaganda against the Islamic Republic at the conference. Ali-Reza-Tabar and Kadivar were released on bail. Arrest warrants have also been issued against Yosoffi Ashkebah Varai and Kazam Kardavani, writers who are currently out of Iran, for their participation in the Berlin conference.
This action follows the closing during the past week of 17 Iranian newspapers and magazines.
"These arrests are nothing more than an attempt to silence the reform movement," said Megally. "The activists who are the target of this witch-hunt are being held on trumped-up charges and their safety is at risk." Human Rights Watch noted that some of the activists arrested have been targeted before by the government. For example, Kar has been harassed for her work on women's rights.
Human Rights Watch strongly condemns the continued detention of Mehrangiz Kar, Shahla Lahiji, Akhbar Ganji, and Ali Afshari, and calls for their immediate release. Human Rights Watch further calls on Iran to respect its international obligations as a signatory to the International Convention on Civil and Political Rights, and guarantee the right to freedom of expression and association, and to fair trial and impartial judicial proceedings.