Human Rights Watch
Iran: Prosecution of Independent Cleric Condemned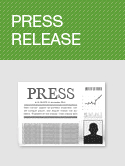 October 10, 2000
Press Release
Human Rights Watch condemned the Iranian government's prosecution of a leading independent writer and religious scholar, Hojatoleslam Hassan Youssefi Eshkevari. Eshkevari, who has been held in solitary confinement and denied legal counsel since August 5, was tried behind closed doors on October 7 on a variety of charges, including "being corrupt on earth" and apostasy, which carry the death penalty. The verdict and sentence in his case is expected shortly.
Hojatoleslam Eshkevari may be facing the death penalty for publicly expressing his independent point of view," said Hanny Megally, the Executive Director of the Middle East and North Africa division of Human Rights Watch. "His arrest and prosecution is part of an overall clampdown on free expression in Iran, which has seen the closure of over 25 independent newspapers and the imprisonment of journalists and publishers."
Hojatoleslam Eshkevari, together with several other leading reformist activists, attended an international conference on the future of Iran in Berlin, Germany in April, where he made a presentation entitled "Dictatorship and its History." In response to a question after his remarks he stated that, in his view, the veiling and enforcement of a strict dress code for women had cultural and historical origins in Iran, but was not required by Islam. His remarks were publicly criticized by conservative clerics in Iran, including the Leader of the Islamic Republic, Ayatollah Ali Khamene'i.
Many of the Iranians who attended the Berlin conference were imprisoned on their return to Iran. Conservative leaders opposed to the reformist policies of President Khatami have criticized those who participated in the conference, characterizing them as enemies of the state and as working in collusion with foreign powers. Many exiled opponents to the Iranian government attended the conference.
Hojatoleslam Eshkevari delayed his return to Iran until August 4, but was arrested at his home the next day and taken to Evin Prison, where he has been held in solitary confinement until last week. During this period, he was not allowed access to legal counsel. On October 7, his family was allowed to visit him and learned of his imminent trial before a Special Court for the Clergy.
"Proceedings in these exceptional courts often fall far short of international standards for fair trial," said Megally. "In Eshkevari's case, the proceedings were closed, and his own lawyer was not permitted to attend. He was forced to accept a court appointed lawyer."
Eshkevari was initially charged with five offenses: "endangering the security of the state;" "propaganda against the state;" "defamation of public officials in published articles;" "conduct unbecoming of a clergyman;" and "denial of basic religious principles." At the hearing he was charged with three additional offenses, including "declaring war on God;" "being corrupt on earth" and apostasy. These latter charges carry the death penalty.
Human Rights Watch called for the dropping of all charges against Hojatoleslam Eshkevari, and for his immediate release from detention. His and other scholars' right to free expression and to participate freely in public life in Iran should be respected.