Human Rights Watch
Harsh Sentences Against Iran Reformists Condemned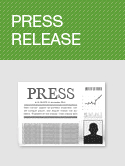 January 16, 2001
Press Release
Human Rights Watch condemned the sentences handed down by an Iranian Revolutionary Court against Akbar Ganji and six other leading reformists.
"The conspiracy charges against them had no basis in fact, and the secret trials were a travesty of justice," said Hanny Megally, Executive Director of the Middle East and North Africa division. "This prosecution was designed solely to punish people for expressing independent views -- and intimidate others from speaking out."
The letter urged Ayatollah Hashemi-Shahroudi to put an end to the government's manipulation of the courts for political ends.