Human Rights Watch
Iran Blocks Overseas Education for Women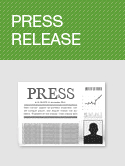 January 25, 2001
Press Release
Reform Effort to Give Broader Rights to Women Scuttled
Iran's Guardian Council should withdraw its objections to women receiving equal access to higher education abroad. A bill to lift the 20-year limits on women studying abroad was scuttled last week by the Guardian Council.
In a letter to the Guardian Council, Human Rights Watch's Academic Freedom Committee denounced the decision to block a parliamentary bill that would have extended to Iranian women the same rights as men to study at universities abroad. Currently, women can study abroad - but only with permission from a male guardian, and only men can receive financial assistance for studying overseas.
"The current laws contribute to the broad system of discrimination against women in Iran," said Regan Ralph, executive director of the Women's Rights division of Human Rights Watch. "This bill could have been an important step towards equality for Iranian women. Instead, the Guardian Council remains a serious obstacle to reform."
On January 7, 2001, Iran's parliament, known as the Majlis, voted by a two-to-one margin to amend a law that prohibits women from studying abroad without the permission of a male guardian. But this reformist move was overturned a few days later by the twelve-member Guardian Council, religious scholars and lawyers loyal to Supreme Leader Ali Khamenei.
University students and women have been among the most vocal groups supporting President Mohammad Khatami's reformist agenda, which includes relaxing some of the more severe restrictions imposed on Iranian women. The Guardian Council is closely allied with his more conservative opponents. While the percentage of girls and women participating at all levels of education has risen significantly over the past two decades since Islamic rule began in Iran, women still face significant legal discrimination in personal status matters, in the ability to travel freely, and in choosing freely how to pursue higher education.
The Human Rights Watch letter, signed by Dr. Yolanda Moses, co-chair of the Academic Freedom Committee and President of the American Association for Higher Education, pointed out that the International Covenant on Civil and Political Rights, and the International Covenant on Economic, Social and Cultural Rights, to both of which Iran is party, prohibit discrimination against women, especially in terms of access to higher education. Article 13(2)(c) of the ICESCR states that "Higher education shall be made equally accessible to all?"
The Academic Freedom Committee, a group of prominent academics and scholars, called on the Guardian Council to reverse its opinion and cooperate with the Majlis in crafting a law that would provide equal access to higher education to all Iranian citizens, regardless of their gender.