Amnesty International
11 hanged in Iran following suicide bomb attack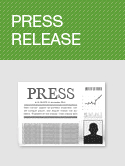 Amnesty International
December 21, 2010
Press Release
Amnesty International condemned the execution of 11 men on Monday morning in Iran accused of links to the bomb attack in Chabahar that killed more than 39 people last week, many of them worshippers at a mosque.

According to Iran's Fars News Agency, the 11 men hanged at Zahedan Prison were connected with the People's Resistance Movement of Iran (PRMI), or Jondallah, which claimed responsibility for the 15 December attack in Chabahar in the Baluchi minority area of south-east Iran.

"Last week's bombing was an atrocious act and we strongly condemn it, but so too do we condemn these executions, which have the hallmark of an act of retaliation, not justice," said Malcolm Smart, Amnesty International's director for the Middle East and North Africa.

No details of the charges, if any, have been released by the authorities for six of the convicted men or any details of the 11 men's trials - trials which are likely to have been conducted before Revolutionary Courts, which are notoriously unfair.

Four of the 11 men are reported to have been convicted of "Moharebeh" (enmity against God) for taking up arms against the state, kidnapping and other offences.

One other is said to have been convicted in connection with the bombing of another mosque in Zahedan last July.

"The Iranian authorities have a responsibility to protect public safety and to bring to justice those who commit crimes, but when doing so they must respect human rights and uphold their obligations under international law," said Malcolm Smart.

"In this case, they appear to have meted out summary executions in a manner that completely ignores these requirements."

In recent years, the PRMI has taken hostages, in some cases killing them, and carried out a number of attacks, including indiscriminate attacks on civilians.

At least one such attack was intended as a reprisal against the killing of PRMI members. The organization claims to represent the interests of the predominantly Sunni Muslim Baluchi minority.

Abolmalek Rigi, the former leader of the PRMI, was executed by the Iranian authorities in June 2010. He did not receive a fair trial. Other alleged members of PRMI have also been executed in previous years, also after unfair trials.

Amnesty International opposes the death penalty in all cases without exception as the ultimate denial of human rights, regardless of the nature of the crime, the characteristics of the offender, or the method used by the state to kill the prisoner.