Amnesty International
Iran: Need for restraint as anniversary of Ashoura demonstration approaches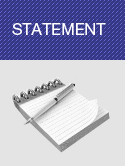 December 14, 2010
Statement
AI Index: MDE 13/113/2010
Amnesty International is calling on the Iranian authorities to release immediately and unconditionally all prisoners of conscience, including those detained in recent weeks in connection with their peaceful political or human rights activities, and to halt all trial proceedings that could result in the imprisonment of other prisoners of conscience. In addition, the organization is calling on the government and its security forces to cease harassing those peacefully expressing views that differ from those of the authorities, and to ensure that all detainees are fully protected against torture or other ill-treatment and are permitted immediate access to their families and to lawyers of their choice.
Amnesty International is making this calling on the eve of the religious festival of Ashoura (the 10th day of the Islamic month of Moharram) which, this year, falls on 15 December. Last year, the Ashoura festival, which fell on 29 December 2009, was marked by mass demonstrations which were violently repressed by the authorities.
This year, Amnesty International is urging the authorities to fully respect the internationally recognized rights to freedom of expression and assembly, to permit peaceful protests and to ensure that the policing of all public meetings and gatherings is consistent with international standards on law enforcement such as the United Nations Code of Conduct for Law Enforcement Officials. There must be no repetition of previous incidents when security forces, including the paramilitary volunteer basij militia, have attacked or otherwise used violence against peaceful demonstrators.
Amnesty International is also calling on the Iranian authorities to ensure that thorough and rigorous independent investigations are conducted into all allegations of unlawful killings and extrajudicial executions by security forces since the disputed June 2009 presidential election, in accordance with the UN Principles on the Effective Prevention and Investigation of Extralegal, Arbitrary and Summary Executions. Any members of the security forces found responsible for unlawful killings, extrajudicial executions or other grave violations of human rights must be brought to justice, fairly and promptly, and without recourse to the death penalty.
Further, Amnesty International urges the Iranian authorities at the highest levels, to declare an immediate moratorium on executions. A large majority of UN member states recently voted in support of a UN General Assembly resolution advocating a worldwide moratorium on executions; Iran was one of the minority of states that opposed the call.
Background
The Ashoura demonstrations in December 2009 saw the bloodiest repression since the early weeks after the disputed presidential election six months earlier – the authorities acknowledged at least seven deaths, including the nephew of unsuccessful presidential candidate Mir Hossein Mousavi, and more than one thousand arrests, but in both cases the true totals may be higher. Most of those arrested were released but some were convicted in unfair trials and sentenced to lengthy prison terms. They include student leader and prisoner of conscience Behareh Hedayat, who is serving a nine and a half year prison term. A member of the Central Committee of the Office for the Consolidation of Unity (OCU), a national student body which has been active in calling for political reform and opposing human rights violations, and is the chairperson of its Women's Committee. Fellow OCU activist Milad Asadi is serving a seven-year prison term.
Two sisters, Leila and Sara Tavassoli, were arrested on 28 December 2009 and 3 January 2010 respectively; they were released on bail but both were sentenced to prison terms. Sara Tavassoli was sentenced to six years' imprisonment and 74 lashes in May 2010 after being convicted of participating in the Ashoura demonstrations and for visiting Mir Hossein Mousavi and his wife after his nephew was killed. Leila Tavassoli began serving a two-year prison sentence earlier this month.
Leila and Sara Tavassoli's uncle, 80-year-old Ebrahim Yazdi, is the leader of the Freedom Movement, a banned but previously tolerated political party. He was arrested on 28 December 2009, released for medical treatment in February 2010 but rearrested on 1 October in Esfahan at a private memorial ceremony. Suffering from cancer and other illnesses, he remains held in Evin Prison, where his health is said to be precarious.
Sara Tavassoli's husband, Farid Taheri, was arrested and is now serving a three-year prison term; he too is a prisoner 0f conscience.
Some of those alleged to have orchestrated last year's Ashoura demonstrations have been sentenced to death, including Ahmad Daneshpour Moghaddam and his father Mohsen Daneshpour Moghaddam,They were arrestedalong withMottahareh Bahrami Haghighi, Rayhaneh Hajebrahim Dabbagh and Hadi Ghaemi after Ashoura and sentenced to death after an unfair "show trial" in January 2010 where they were convicted of moharebeh (enmity against God) for their alleged links to the People's Mojahedin Organization of Iran (PMOI). Ahmad Daneshpour Moghaddam and his father Mohsen had their death sentences confirmed on appeal, although the sentences of the other three were later commuted.
At least one other man and one woman alleged to have links to the PMOI and to have been involved in organizing the Ashoura unrest are also facing execution. Teacher Abdolreza Ghanbari was among 16 people who appeared in a "show trial" in January and February, after which he was sentenced to death. Farah Vazaehan was arrested on 29 December 2009 and sentenced to death in August 2010.
The authorities have continued to make arrests throughout the year, and Iran's prisons are now overflowing. Arrests across the country have stepped up in recent weeks, with student activists arrested in advance of Students' Day on 7 December, such as Ali Gholizadeh, Ali-Reza Kiani, Mohsen Barzegar, Mohammad Heidarzadeh and Siavash Hatem. All were released later with the exception of Siavash Hatem who remains held without charge or trial. Other students were arrested during the 7 December demonstrations or summoned to appear before disciplinary committees. Amnesty International wrote the Minister of Science, Research and Technology who is responsible for higher education on 10 December 2010 expressing concern about the reported arrests and seeking information about those held, including over 70 students said to be detained or imprisoned as of November 2010.
The organization also expressed concern over the bans, whether temporary or permanent, on continuing their education imposed on some students for legitimately exercising their rights to freedom of expression, association or assembly, which includes the right to gather to peacefully to express dissent. Others are reported to have been deprived of the right to access higher education on account of their identity – for example, because they belong to a particular ethnic or religious minority, such as the Baha'i minority, members of which are denied the possibility to receive higher education in Iran.
Journalists have also been targeted in recent weeks. On 8 December, five employees of Shargh newspaper, including its managing editor Ali Gholami, were arrested after it published a supplement marking Students' Day. Tehran Prosecutor Abbas Ja'fari Dowlatabadi told theIranian Students News Agency that they were being investigated for "security-related offences". On 12 December, another Shargh journalist Rayhaneh Tabatabaei was also arrested. Her arrest followed that of Mehran Faraji the previous day, who reported on social matters for Hamshahri, Etemad-e Melli and Kargozaran newspapers. They join around 34 other journalists and bloggers currently behind bars in Iran, including 57-year-old journalist Isa Saharkhiz who is in extremely poor health serving a three year prison sentence in the harsh conditions of Reja'i Shahr prison in Karaj, and 18-year-old Navid Mohebbi, a member of the One Million Signatures Campaign (also known as the Campaign for Equality) who blogs on women's rights and who has been detained since his arrest in September 2010. His trial, said to be on charges of "acting against national security" and "insulting the Founder and Leader of the Islamic Republic", began behind closed doors on 14 November 2010.