Amnesty International
Iran must end harassment of stoning case lawyer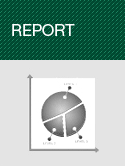 July 28, 2010
Report
Amnesty International has urged the Iranian authorities to stop harassing human rights lawyers amid continuing uncertainty over the whereabouts of the defence counsel in a recent controversial stoning case and the arrest of two of his relatives.  

Mohammad Mostafaei's whereabouts have been unknown since shortly after he was released from questioning by judicial officials last Saturday. 

Late that evening, the Iranian authorities detained his wife and brother-in-law, prompting fears that they are being held to put pressure on Mohammed Mostafaei to turn himself in to the authorities, if he is not already being detained.

The acclaimed lawyer is defending Sakineh Mohammadi Ashtiani, whose case became the subject of an international outcry when it was reported that she was soon to be executed by stoning. 

He has also defended many juvenile offenders, political prisoners and others sentenced to stoning. Mostafaei has been a vocal critic of the administration of justice in Iran.

"Mohammad Mostafaei is a thorn in the side of the Iranian authorities and we fear that he is being persecuted in an attempt to stop him carrying out his professional activities as a defence lawyer and in support of human rights," said Malcolm Smart, Amnesty International's Middle East and North Africa director.

Mostafaei was summoned for questioning by judicial officials at Tehran's Evin prison on Saturday but released after several hours. However he later received a telephone call summoning him back to the prison. It is not known whether he complied with this summons or not.

Mohammad Mostafaei's wife, Fereshteh Halimi, and her brother, Farhad Halimi, were arrested on Saturday evening. They remain held and have been denied access to their lawyer.

Following his interrogation on Saturday, Mostafaei wrote on his blog that he was questioned mainly about his defence of juvenile offenders. He also wrote on his Facebook account: "It is possible they will arrest me".

"The Iranian authorities appear intent on silencing anyone who speaks out against stoning or other issues where Iran's international human rights obligations are clearly being violated," said Malcolm Smart. 

"Mohammad Mostafaei should be allowed to get on with his job as a lawyer rather than face arrest himself for trying to defend victims of human rights abuses. 

"If Fereshteh and Farhad Halimi are held solely because they are related to Mohammad Mostafaei, or in order to place pressure on him, they are prisoners of conscience and must be immediately released."
Fereshteh Halimi and Mohammad Mostafaei have a young daughter who is said to be in the care of her maternal grandmother.

There is a longstanding pattern of harassment and imprisonment of human rights lawyers in Iran. In 2002, Nasser Zarafshan was sentenced to five years' imprisonment, partly on trumped-up charges of possessing a firearm and alcohol offences.

Abdolfattah Soltani was sentenced to five years' imprisonment in 2005 for disclosing public documents and "propaganda against the system". The sentence was overturned on appeal on 2007 but he was arrested again in 2009 and held for two months before being released on bail. 

Other lawyers currently held for their human rights work include Mohammad Olyaeifard, who is serving a one-year prison sentence imposed for comments he made criticizing the judiciary after the execution of one of his clients, juvenile offender Behnoud Shojaee. 

Other Iranian human rights lawyers such as Nobel Prize winner Shirin Ebadi and Shadi Sadr, recipient of various international human rights awards, now work outside of Iran, fearing to return.

Mohammad Mostafaei was briefly detained following the disputed 2009 presidential election before being released on bail.