Human Rights Watch
Banned, Censored, Harassed, and Jailed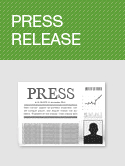 August 4, 2010
Press Release
Hellman/Hammett Grants Honor 42 Writers for Courage Facing Political Persecution
(New York) - Human Rights Watch announced Hellman/Hammett grants today for 42 writers from 20 countries in recognition of their commitment to free expression and courage in the face of political persecution.
All are writers whose work and activism have been suppressed by their governments. Beyond their own experiences, they represent numerous other writers and journalists whose personal and professional lives have been disrupted as a result of repressive government policies that aim to control speech and publications.
The Hellman/Hammett grants are administered by Human Rights Watch and given annually to writers around the world who have been targets of political persecution. The grant program began in 1989, when the American playwright Lillian Hellman stipulated in her will that her estate should be used to assist writers in financial need as a result of expressing their views.
"The Hellman/Hammett grants aim to help writers who dare to express ideas that criticize official public policy or people in power," said Marcia Allina, Hellman/Hammett grant coordinator. "Many of the writers share a common purpose with Human Rights Watch: to protect the human rights of vulnerable people by shining a light on abuses and building public pressure to promote lasting, positive change."
Governments have used military and presidential decrees, criminal charges, and libel and sedition laws to try to silence this year's Hellman/Hammett awardees. They have been harassed, assaulted, indicted, jailed on trumped-up charges, or tortured merely for providing information from nongovernmental sources. In addition to those who are directly targeted, many others are forced to practice self-censorship.
Hellman was prompted to create the assistance program for writers by the persecution that she and her longtime companion, the novelist Dashiell Hammett, experienced during the 1950s anti-communist witch hunts in the US, when both were questioned by congressional committees about their political beliefs and affiliations. Hellman suffered professionally and had trouble finding work. Hammett spent time in prison.
In 1989, the executors of Hellman's estate asked Human Rights Watch to devise a program to help writers who were targeted for expressing views that their government opposed, for criticizing government officials or actions, or for writing about things that their government did not want to come to light.
Over the past 21 years, more than 700 writers from 92 countries have received Hellman/Hammett grants of up to US$10,000 each, totaling more than $3 million. The program also gives small emergency grants to writers who have an urgent need to leave their country or who need immediate medical treatment after serving prison terms or enduring torture.
Short biographies of those whose names can safely be made public follow.
[...]
Parvin Ardalan (Iran), a writer and editor, co-founded the Women's Cultural Center, a forum for debating, researching, and documenting women's issues in Iran, and edited the center's online magazine Zanestran. Ardalan is also a co-founder of the One Million Signatures Campaign, a grass roots movement aimed at repealing discriminatory laws against women. She was repeatedly arrested, interrogated, charged, and harassed for her human rights activities. In 2006, the center and the magazine were banned. In 2007, she won the Olof Palme Prize for her work on behalf of women's rights in Iran. After the disputed presidential election in June 2009, the government mounted a major crackdown on journalists and reformist figures. In September 2009, Ardalan went to give a speech in Sweden and stayed. She is now living in Malmö.
Azin Izadifar (Iran) began writing and became a political activist quite young. At age 13, while participating in a demonstration against the mandatory hejab (the head covering worn by women) she was beaten by police. She continued to protest and at one point went into hiding. At age 16, she was arrested and sentenced to three years in Iran's Evin prison. Her family burned her first poems and diaries. She became a dentist who worked with children with disabilities, but was barred from practicing dentistry because of her political activities. She then worked as a translator, though few of the books she translated were allowed to be published. Her last job in Iran was teaching a personal development course to young students. After government forces attacked her home, she fled to Vienna in 2006 and worked with Amnesty International. In 2007 she was granted asylum in the US and is living in California. Over the years she has written four books, 19 articles, and hundreds of poems, all unpublished. Her passion for writing has endured. She is now writing a memoir about her teenage years as political prisoner and a series of articles on the mythology and socio-psychology of Iran.
[...]