Human Rights Watch
Iran: Human Rights Commission In Jeopardy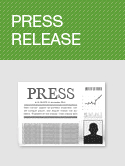 April 16, 2001
Press Release
Human Rights Watch expressed serious concern that a resolution on Iran at the United Nations Commission on Human Rights may be in jeopardy.
"Scores of courageous Iranians have been rounded up and jailed in the last few weeks," said Joe Stork, Washington director of the Middle East and North Africa division of Human Rights Watch. "Defeat of the resolution at the Commission would be a terrible blow for the supporters of peaceful political reform."
Human Rights Watch noted that journalists and students remain in prison -- many after closed-door trials -- and religious minorities continue to face persecution. In the past year, the Judicial Branch, a conservative stronghold, has closed more than thirty independent newspapers and journals. The judiciary has thwarted efforts by President Mohamed Khatami to bring to justice officials responsible for a series of brutal murders of political dissidents in late 1998.
"A 'yes' vote for the resolution is essential to support those Iranians struggling against great odds to change the situation for the better," Stork said. "Anything less will send a terrible signal, not only to Iranian reformers but to human rights defenders and advocates everywhere."
Human Rights Watch last week condemned the arrests since April 7 of more than forty independent political activists as a "creeping coup," aimed at derailing Iran's presidential election scheduled for June 8.