Human Rights Watch
Safe Refuge Must Be Provided For Afghan Refugees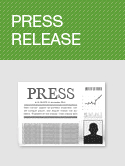 September 20, 2001
Press Release
The lives of thousands of Afghan civilians are being placed at risk by border control and immigration policies that have tightened since the September 11 attacks in the United States, Human Rights Watch said today.
Tens of thousands of Afghan civilians have fled towards the Pakistani border in recent days, while others are moving toward Tajikistan and Iran. All six countries bordering Afghanistan - Pakistan, Iran, Tajikistan, Uzbekistan, Turkmenistan and China - have officially closed their borders to Afghanistan.
Pakistan's actions were in direct response to a request from the U.S. to strengthen security in an effort to apprehend those responsible for the attacks. Western governments, including the U.S., Australia, and European Union member states, are also tightening immigration controls in a way that could further deny protection to Afghan refugees.
Despite border restrictions, some 15,000 Afghan refugees have entered Pakistan in the past week, most of them arriving in Balochistan province on the southwest border. A further 5,000 Afghan refugees who were massed for several days at the Chaman border crossing near Quetta finally entered the country and are now encamped on the Pakistan side of the border. The Iranian government, while reiterating that it is unable to admit any new refugees, has offered to assist Afghans through cross-border assistance operations.
"Afghanistan's neighbors face real security concerns at this time," said Rachael Reilly, Refugee Policy Director at Human Rights Watch. "But these countries have international obligations to meet their security concerns by screening out armed elements so that borders remain open for refugees."
Human Rights Watch also opposes the establishment of camps inside Afghanistan, or the creation of so-called "safe havens."
"Past experience from Bosnia, Rwanda, and Northern Iraq tells us that 'safe havens' have proved to be anything but safe," said Reilly. "Instead, any refugee camps established should be outside the territory of Afghanistan."
Afghan civilians now face three serious problems, Human Rights Watch said. First, the border closures by Afghanistan's neighbors mean that people fleeing Afghanistan have nowhere to go for protection. Second, the withdrawal of international relief agencies will jeopardize food supplies in a country already facing famine. And third, Afghans with a valid fear of persecution seeking asylum overseas, particularly in Western countries, may face prolonged immigration detention or deportation.
In order to safeguard the lives of Afghan civilians and refugees, Human Rights Watch makes the following urgent recommendations:
All neighboring countries and countries in the region should reopen their borders to refugees from Afghanistan;
As a matter of urgency, host and donor governments, and United Nations agencies should develop a coordinated strategy to effectively identify and separate militants and armed elements from civilian refugees. Separation should take place inside host countries at the border and involve an international monitoring presence;
Camps, safe havens, or humanitarian zones within Afghanistan should not be established. Instead, all refugees should be permitted into neighboring states;
Governments outside the region, particularly industrialized states, should explore emergency resettlement possibilities for Afghan refugees;
Tougher immigration controls in countries outside the region, particularly industrialized states, should not infringe on the rights of all asylum seekers to access fair and efficient asylum determination procedures, nor should they result in arbitrary or indefinite detention, or the return of asylum seekers and refugees to countries where they face persecution;
Donor governments should urgently provide international assistance to neighboring countries and countries in the region to cope with the potential outflow of refugees from Afghanistan; and
Donor governments and international relief agencies should take all steps possible to ensure that adequate humanitarian assistance reaches all affected civilians inside Afghanistan, especially the internally displaced.
Conditions inside Afghanistan are deplorable. Twenty years of civil war, continuing human rights violations under the Taliban regime, and severe drought have already created a fragile situation with many on the verge of starvation. As many as one million people are internally displaced within the country and thousands more have fled Kabul and Qandahar in the past days.
The departure of all international aid staff after last week's attacks in the U.S. leaves Afghanistan's civilian population in an even more vulnerable condition. The World Food Program has estimated that it only has enough food supplies to last two to three weeks - a total of 3.8 million people are reliant on food aid in the country. Thousands of civilians are likely to flee the deteriorating security and humanitarian conditions inside Afghanistan over the coming weeks.
Some 3.7 million Afghan refugees who have fled the conflict in Afghanistan over the past two decades are currently living in neighboring countries - 1.5 million of them in Iran, and more than 2 million in Pakistan. Frustrated by the large scale and protracted nature of the refugee crisis and the lack of international attention to their plight, both Iran and Pakistan have officially closed their borders to refugees for the past year. An estimated 10,000 Afghan refugees, including thousands of women and children, have been camped on several islands in the Pyanj River at the Tajikistan border, since the Tajik government closed its borders a year ago and stationed 10,000 Russian troops at the border to prevent refugees from entering.
The right of refugees not to be returned to a country where their lives or freedom are threatened is a fundamental principle of international customary law and is enshrined in the 1951 Refugee Convention, to which Iran, Tajikistan, Turkmenistan and China are all parties.