Human Rights Watch
Iran: Parliamentarians Convicted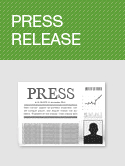 January 3, 2002
Press Release
Other Reformist MPs at Risk
Human Rights Watch today expressed grave concern about the politically motivated convictions in late December of Iranian parliamentarian Hossein Loghmanian and two other Members of Parliament.
Human Rights Watch said it feared some sixty other parliamentarians from the majority reformist movement in Iran were at risk of imminent arrest at the hands of the conservative dominated judiciary.
"This is a blatant attempt to intimidate and silence Iran's parliament," said Hanny Megally, executive director of Human Rights Watch's Middle East and North Africa division. "The imprisonment of parliamentarians for conducting debates and representing their constituents' point of view marks a new low for Iran."
Iran's judiciary issued a statement several days after Loghmanian's arrest on December 25. The statement said Loghmanian had been jailed for describing the courts as "unjust," for saying journalists convicted of "insulting Islamic sanctities" were "brave," and for denouncing the courts' decision to close offending newspapers. This was apparently a reference to a speech Loghmanian, an MP from Hamadan province, gave in parliament last year in which he had criticized the judiciary for "decapitating freedom of expression" and "attempting to threaten and intimidate parliament" by its closure of many pro-reform newspapers. Loghmanian had also denounced the arrest of Ezatollah Sahabi, a political veteran who has been detained without trial in an unknown location for more than a year.
On December 20, an appeals court confirmed a ten-month sentence against Loghmanian for libel and slander of the judiciary.
Loghmanian's arrest coincided with a visit by the parliament's speaker, Mehdi Karroubi, to Saudi Arabia, repeating a pattern of political conservatives acting against reformists while prominent reformist leaders are on high-profile foreign visits.
Loghmanian is one of several MP's who have become targets of judiciary wrath for critical comments of domestic political developments. The judiciary announced on December 26 that a second MP, Fatemeh Haghighatjou from Tehran, would be jailed for seventeen months after losing her appeal in a similar case. Haghighatjou had criticized the Revolutionary Court for its reliance on defendants' confessions, which she said have been coerced by torture. She also condemned arrests and detentions carried out without necessary warrants. Although she was acquitted of a charge of propagating against the establishment, she was found guilty of "insulting the judiciary and spreading lies."
On December 10, a third MP, Mohammad Dadfar from Bushehr, was sentenced to a seven-month imprisonment and a fine of two million Rials ($2000) on charges of spreading lies and insulting state officials; to date he has not been imprisoned. Since April 2000, more than sixty MPs of the majority reformist movement have been summoned to court for matters believed to be politically motivated.
Article 86 of the Constitution of the Islamic Republic of Iran provides that "Members of parliament are completely free to express their views and cast their votes in the course of performing their duties as representatives, and they cannot be prosecuted or arrested for opinions expressed in the parliament or votes cast in the course of performing their duties as representatives."
Judicial officials have responded to criticism that Loghmanian's arrest and conviction violates parliamentary immunity by stating that all citizens are equal before the law, and therefore subject to the same limitations on their freedom of expression.
Human Rights Watch said Mr. Loghmanian's statements fall well within the boundaries of speech protected under international law, including Article 19 of the International Covenant on Civil and Political Rights, to which Iran is a party, and that his conviction represents a violation of his basic right to freedom of expression.
The leadership of the parliamentary majority faction has called on Ayatollah Ali Khamenei to declare the prosecutions and imprisonment of parliamentarians unconstitutional. Iran's conservatives, who are behind the prosecutions and control unelected institutions such as the judiciary; the Guardian Council (which oversees elections and pronounces on legislation); and the police, have the support of Ayatollah Khamenei, who has the final say in all state matters.
"These recent developments reflect badly on Ayatollah Khameini's role as the protector of rights that are enshrined in Iran's own Constitution," said Megally. "His silence in the face of the political manipulation of the judiciary further undermines the rule of law in Iran."