Human Rights Watch
Iran: Trial of Political Activists Begins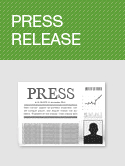 January 7, 2002
Press Release
Basic Rights Violated in Secret Detentions
Human Rights Watch today condemned the Iranian government's prosecution of fifteen members of the National Religious Alliance (Melli Mazhabi) before a Revolutionary Court as a violation of their basic rights to freedom of expression and freedom of association.
The fifteen, including former cabinet minister Ezatollah Sahabi, are scheduled to go on trial today before Branch 26 of Iran's Revolutionary Court in Tehran. All face charges of "acts against national security," planning to "overthrow the system," and "membership in the National Religious Alliance."
"These individuals have been persecuted solely for expressing their political views in a peaceful and legal manner," said Joe Stork, Washington director of the Middle East and North Africa division of Human Rights Watch. "The government has provided no evidence whatsoever to justify their incarceration."
The National Religious Alliance (NRA) is a loosely knit group of activists who favor political reform and who advocate the implementation of constitutional provisions to uphold the rule of law. The grouping, which has no formal structure, came together to contest the parliamentary elections of 2000.
Sahabi, arrested in December 2000, continues to be held in an unknown location. The other fourteen, arrested in March 2001, were held incommunicado for three months in a Tehran detention center known as Prison 59. They were subsequently permitted short visits with immediate family members outside the prison, in the main Ministry of Justice building. For most of their detention they were held in solitary confinement.
Nine of the detainees—Mohammad Maleki, Mohammad Hossein Rafiei, Alireza Rajaei, Reza Alijani, Mohmmad Basteh Negar, Mahmoud Omrani, Massoud Pedram, Morteza Kazemian and Mohmmad Mohammadi Ardehali—were released on bail during the summer months of 2001. The other five—Taghi Rahmani, Habibollah Payman, Reza Raeis-Toussi, Saeid Madani and Hoda Saber—remain incarcerated in Prison 59.
Prison 59, located in a Revolutionary Guard military installation in Eshratabad, in central Tehran, is an unregulated detention facility, not formally part of the penal system. All of the detainees, many of whom are elderly, have complained of harsh treatment while in detention. They were beaten by their captors and for much of the time held in small cells where they could only lie down in a cramped position.
Lawyers were not given any information about charges or evidence against their clients until last week. Instructed that they would only be allowed to review the prosecution files if they signed an undertaking not to discuss the contents in public, they refused and therefore have not yet seen the prosecution case against their clients.
Conditions of detention of several detainees have been especially alarming. Human Rights Watch was told that while in detention, Ezatollah Sahabi was hospitalized twice with heart attacks. His medications have since been increased, but he has not been permitted to meet with his own doctor. His family reports that during visits held outside his place of detention, he has looked extremely weak and disoriented, although his condition has reportedly improved in the last two months.
Dr. Habibollah Payman, 66, a dentist, suffers from severe kidney and urinary tract problems, but was given only limited toilet access. He was forced to use the drinking vessel in his cell to relieve himself, rinsing it out when given access to the bathroom.
Dr. Raeis Toussi, 65, a law professor at Tehran University, had one interrogation session which lasted more than 24 hours, and three that exceeded 18 hours each, all of which exacerbated a serious back injury.
Hossein Zare Dehnoi, the presiding judge, told family members in September that the President's office had requested from the Judiciary permission to send an observer to visit with the detainees in Prison 59, but was denied.
Hojatoleslam Marvi, Deputy Head of the Judiciary has told family members that since the Ministry of Information has publicly criticized this prosecution as having no merit, it was not possible to hold the detainees in official prisons, where the Information Ministry is responsible for security.
Revolutionary Court procedures, in which a single judge also serves as prosecutor, violates Article 168 of the Constitution, which provides for public trial by jury in cases involving "political offenses." Safeguards in the Iranian Criminal Procedure Code have also been ignored. Article 33 of the Criminal Procedure Code provides for a maximum of a month of pre-trial detention without a hearing before a judge. No hearings on extending detention have taken place in this case. Article 190 of the Criminal Procedure Code also requires that defense lawyers be given full access to prosecution documents, and time to review them.