Human Rights Watch
Iran: "Trial" a Mockery of the Law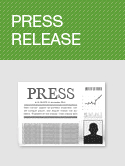 March 12, 2002
Press Release
The Iranian authorities have begun closed and unannounced proceedings against a seventy-three-year-old Iranian journalist who is being denied his basic right to a fair trial, Human Rights Watch said today.
The journalist, Siamak Pourzand, was arbitrarily detained by security forces outside his sister's house at 9:00 pm on November 29, 2001. His family's efforts to find out where he is being held have been unsuccessful, though his sister was allowed to visit him on three occasions, for short periods of time, at the office of the Public Morals Police and the State Inspectorate. The Inspectorate is the same place to which many Iranian intellectuals, writers and journalists have been summoned in recent months by a shadowy parallel intelligence apparatus.

"The judicial authorities are making a mockery of rule of law in Iran," said Hanny Megally, Executive Director of the Middle East and North Africa division of Human Rights Watch. "The Iranian authorities have given no reason to hold Mr. Pourzand, and by law they should release him immediately."
Mr. Pourzand has had no access to lawyers or to medical assistance during his four months of incommunicado detention.
On March 9, the official newspaper Iran Daily reported unexpectedly that Pourzand's trial had begun in public on March 6, and that he was represented by his lawyer. According to the same report, in the first trial session Pourzand allegedly made a "confession" that prior to the Islamic Revolution of 1979 he had been working for the Iranian secret service (Savak). Pourzand's family have contradicted this information adding that their attempts to present documentation assigning him a lawyer were denied by the authorities. None of the charges against him have been made public.
Megally added that judicial authorities have used incommunicado detentions and forced confessions repeatedly in recent years against independent activists.
On March 8, Pourzand briefly telephoned his youngest daughter in Washington, D.C. and, according to her testimony, asked that his family treat him as if he were dead. He also confirmed that his trial had started the day before.
Siamak Pourzand heads the Artistic and Cultural Complex in Tehran and he has also worked as cultural commentator with several reformist newspapers. All of them have since been closed.
Human Rights Watch is concerned that this prosecution is a continuation of a pattern of repression against reformist and independent figures that has gathered momentum since February's 2000 parliamentary elections. Since then virtually every independent newspaper has been closed down and leading editors, journalists, and thinkers have been imprisoned. Moreover, the announcement of Pourzand's trial came at a time when President Mohammad Khatami was visiting Europe, following a pattern of conservative forces seeking to embarrass the President during visits to the West.