Human Rights Watch
Iran: U.N. Fails to Condemn Rights Abuses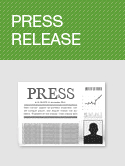 April 21, 2002
Press Release
Human Rights Watch today expressed deep regret at the decision of the United Nations Commission on Human Rights not to renew the mandate of the Special Representative on Human Rights in Iran.
In a vote of 19 in favor, 20 against, with 14 abstentions, the Commission rejected a resolution today, sponsored by the European Union, that would have renewed for one year the mandate of an independent expert on human rights in Iran.
"We're very disappointed that the Iran resolution failed," said Hanny Megally, executive director of the Middle East and North Africa division of Human Rights Watch. "The human rights crisis in Iran is only getting worse, and this unfortunate decision will not help it to get better." 
For several years, Iran has not allowed the U.N. Special Representative to visit the country.
One sign of a deteriorating human rights situation in Iran is the emergence of illegal detention centers in the country. One of these, the so-called Prison 59 in Tehran, is reportedly administered by Revolutionary Guards Corps and clandestine paramilitary forces, and is entirely beyond official oversight. Some political prisoners have been detained there for months at a time, without their families or lawyers being informed of their whereabouts.
Megally also cited an alarming increase in public executions and floggings, which he said reflected a widespread campaign by the conservative-controlled judiciary to intimidate and silence supporters of greater political freedom.
Human Rights Watch called on the international community to continue to pressure the Iranian government to permit access to the country for independent non-governmental human rights organizations. Independent human rights activists in Iran should be free to operate without government interference.
"The member states of the Commission have a special responsibility to raise these issues in their bilateral relations with the government of Iran," Megally said.