Human Rights Watch
Iran: Dangerous Paramilitary Threat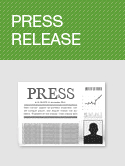 November 21, 2002
Press Release
Ayatollah Ali Khamenei's public threat against peaceful student demonstrators could spark a repeat of 1999 paramilitary violence in Iran, Human Rights Watch warned today.
Speaking at Friday Prayers in Tehran this morning, the leader of the Islamic Republic of Iran ordered the students to "return to their homes" or "the people will intervene" against them.
Human Rights Watch said the leader's statements were a thinly veiled threat to unleash the same paramilitary forces that the authorities used in July 1999 to crush student protests. Despite worldwide condemnation of those events, they have never been properly investigated and those responsible have never been brought to justice. Several hundred students were injured in July 1999 when irregular, unidentified forces stormed student dormitories and assaulted students in the streets in Tehran and other cities.
"Hardliners have used vigilante groups against student demonstrators in the past, and the results were tragic," said Hanny Megally, executive director of the Middle East and North Africa division of Human Rights Watch. "Iranian leaders should be prosecuting the people responsible, not threatening to repeat the tragedy."
Human Rights Watch said it was concerned that the leader's apparent threat to act extra-constitutionally reflected the depth of the crisis in Iran and could lead to bloodshed.
Iranian students entered their second week of peaceful protests against the death sentence passed on November 8 against lecturer Hashem Aghajari, and against restrictions on basic freedoms in Iran. The students have been calling for the release of Aghajari and all other political prisoners in Iran.
"Iranian and international law both protect the students' right to express their views peacefully and to assemble and associate freely," said Megally. "Ayatollah Khameini should immediately clarify his position or withdraw his comments before the situation deteriorates further."