Amnesty International
Fears for anti-government protesters in Iran as authorities warn of zero tolerance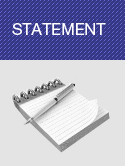 February 10, 2010
Statement
Amnesty International has urged the Iranian authorities to allow peaceful demonstrations on Thursday, the 31st anniversary of the Islamic Revolution in the country, after warnings from police and judiciary that anti-government protests will not be tolerated.

The call comes amid a wave of arrests, unfair trials and executions of those involved in earlier protests against the government concerning the disputed presidential election of June 2009 and the authorities' violent response.

Mir Hossein Mousavi and Mehdi Karroubi, two of the unsuccessful presidential candidates in June's poll, have called on people to take to the streets and peacefully voice their opinions.

"It is the Iranian authorities' responsibility to safeguard the public and maintain order," said Hassiba Hadj Sahraoui, Amnesty International's Middle East and North Africa Deputy Director. "However, this does not justify the suppression of peaceful protests, as has happened repeatedly over recent months, nor violence by state forces against peaceful demonstrators."

Amnesty International also urged the Iranian authorities to ensure that all policing is conducted in accordance with international standards by appropriately-trained personnel.

"Policing should not be conducted by the politically-partisan volunteer Basij militia, which has a record of committing serious human rights violations and is neither trained nor equipped for proper police work," said Hassiba Hadj Sahraoui.

Mass demonstrations against the government are expected to go ahead on Thursday, despite recent "show trials" of people accused of links to various opposition groups and of organizing protests. These trials have resulted in two executions in January, other death sentences and long prison terms.

Amnesty International expressed concern that the Iranian authorities appear to be coercing detainees to falsely "confess" to links to particular political groups or organizations alleged to be fomenting the demonstrations, in order to scapegoat them for the continuing anti-government protests and ongoing human rights abuses.

The two men executed in January, while arrested before last June's disputed presidential elections, were convicted of having links to the opposition group Anjoman-e Padshahi Iran (API - Kingdom Assembly of Iran) and of attempting to make explosives.

Arash Rahmanipour and Mohammad Reza Ali-Zamani were represented by court appointed lawyers and their own lawyers were denied access to their trials. They are said to have made coerced "confessions" dictated to them by their interrogators.

"These trials and executions have been used by Iranian authorities to support their contention that the mass protests of recent months have not been an expression of popular discontent about the disputed outcome of the presidential election and the authorities' brutal repression of protestors but, rather, were fomented by foreign powers and exiled opposition groups intent on achieving regime change in Iran," said Hassiba Hadj Sahraoui.

Demonstrations against the government since the disputed presidential election of June 2009 have been met with harsh repression.

According to Iranian officials, over 40 people have died in demonstrations since the election, which were violently repressed by the security forces. Amnesty International said it believes the number to be at least 80 and possibly many more. More than 5,000 people have been arrested, many of whom were tortured or otherwise ill-treated.

More than 100 people are believed to have been sentenced to prison terms, flogging or to be executed after unfair "show trials". At least nine people are believed to be at risk of execution.

Several others among a group of 16 defendants whose "show trial" is currently underway and who face the charge of moharebeh (enmity against God), which can carry the death penalty, may also be at risk.

The most recent mass protests took place at the time of the Tasoa and Ashoura religious festivals on 26 and 27 December 2009, when more than a thousand people were detained. Since then more than 200 others are said to have been arrested at their homes or workplaces and detained.